MembersPage/Sprocket
All older information previously on this page can be found here MembersPage/Sprocket/OldorObsoliteInformation
All latest information shall follow, since this is the same project, just the latest progression.
---
The good old Austin Rover Mini with its antiquated A Series engine which has its roots back in the 1950's where long stroke engines were favoured as a result of taxes imposed on cylinder size.
Would anyone believe the A series engine would be so durable and yeild such power figures as they do these days? Well, here's how it's done, or, here's how I have done it at least, and note, this is a conservative build, there is room for improvement.
The car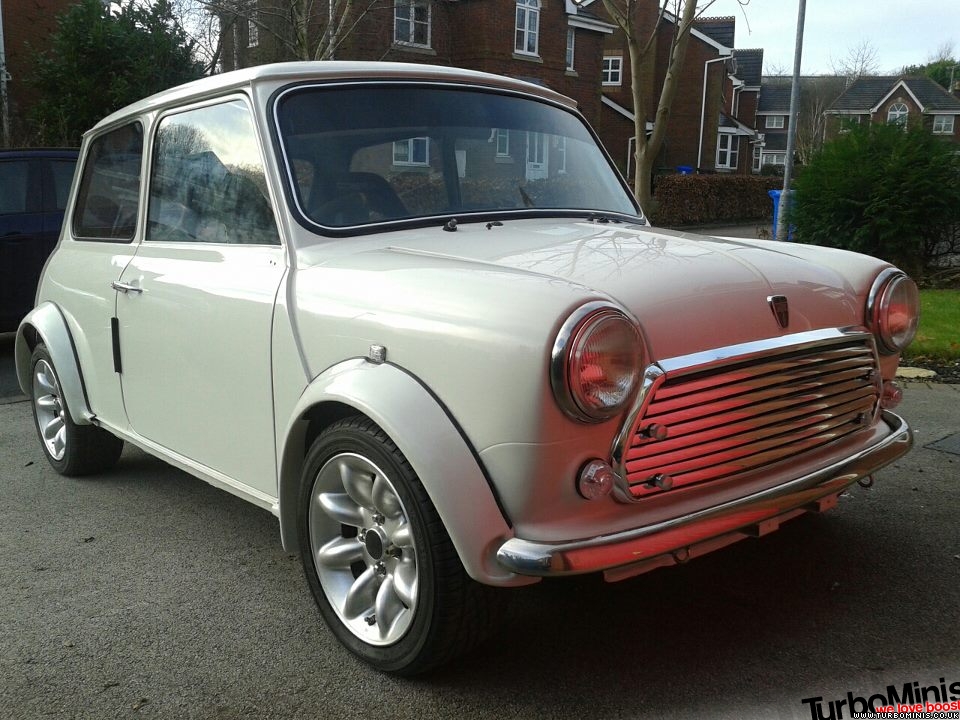 Stripped back to bare metal and repainted
The Engine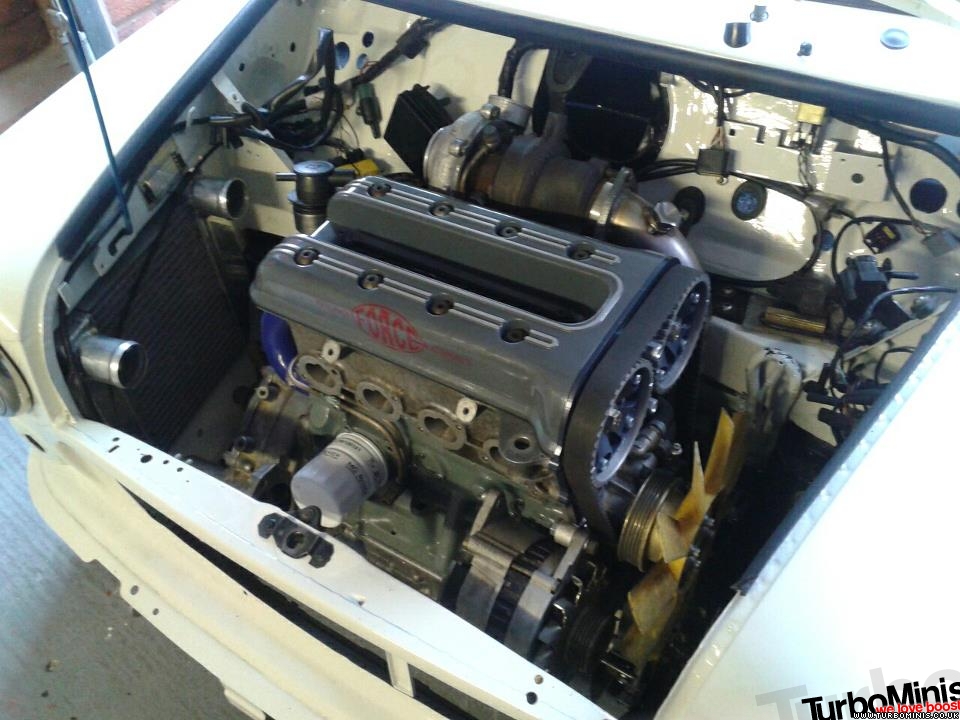 A BMW K1100 16v Twin cam cylinder hear mated to a Rover A+ Series engine and transmission with a SAAB 93/95 Garrett GT1752 turbocharger. Engine is 1293cc and compression 8.5:1, I could have gone much higher but the combination of parts gave me this without going positive deck with the pistons. That said, I know I can throw 30psi at this and it'll still work, que the Garrett GT2056............. a future project haha.
Hardware list
Rover A Series 1275cc +0.5mm (1293cc) engine and transmission
BMW K100 4v twin cam cylinder head using the K1100 'LT' cams (256 duration)
Garrett GT1752 turbocharger from a SAAB 93/95
Denso COP ingition coils from a 2001 Suzuki GSXR100. Denso part number 129700 - 4150
Lucas MJY100460 injectors
Weber Alpha 3bar fuel pressure regulator
Walbro 255 in tank fuel pump
Bosch 0 280 122 001 TPS from Webstore
Bosch 0 281 002 401 (038 906 051 C) MAT/MAP 3bar sensor from webstore
VR Primary trigger 36-1 Custom setup
VR Secondary trigger OEM
Bosch generic 'blue' CLT sensor
Stepper motor IAC Taken from a Rover K Series VVC
Pierburg Boost solenoid
Vems Round gauge
The clutch is a modified standard unit assembled from two standard clutches. If one spring is not up to the job, just add another...............
I've custom wired the engine loom and checked functionality of all sensors and actuators. Just waiting on the plenum completion and final plumbing before the initial start
It's starting to get tight for space in there now!
Set up and config to follow as the progress quickens
Not touched the car since beginning of April after the Passion For Power Car Show due to death in the family, but I'll be back on it with some major improvements for reliability that will allow me to use a bigger turbo and push the boundaries of 300hp, LMAO
---
Passion For Power Classic Car Show April 2013, Manchester, UK
Car not quite finished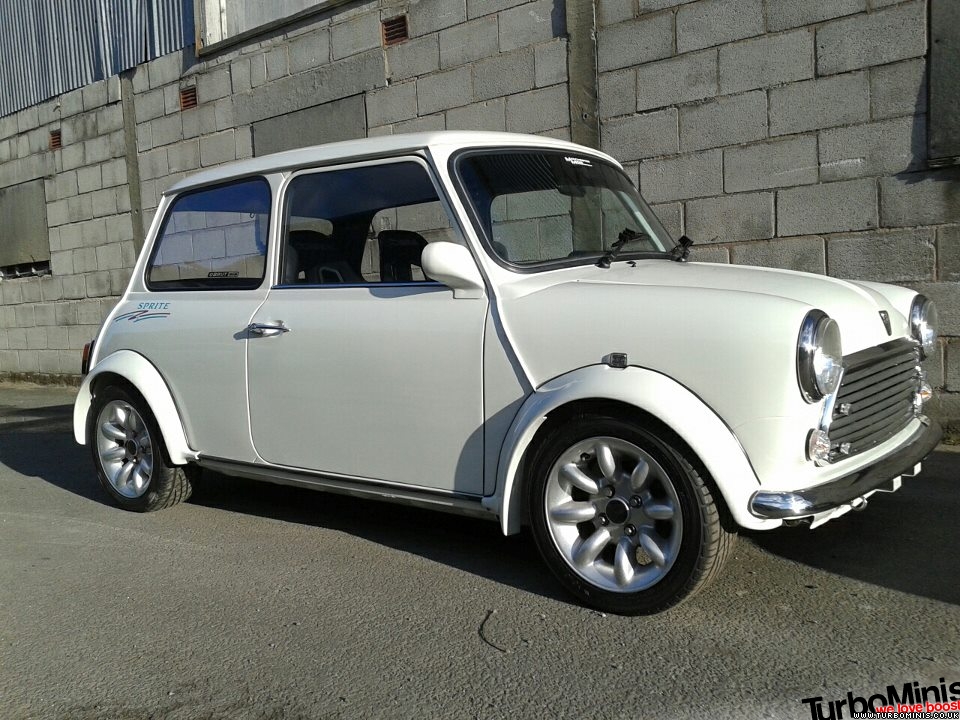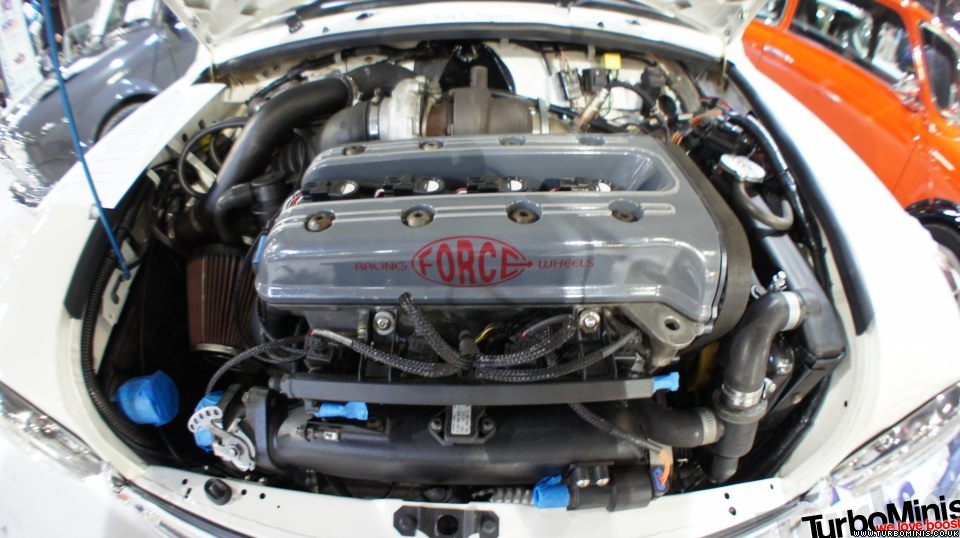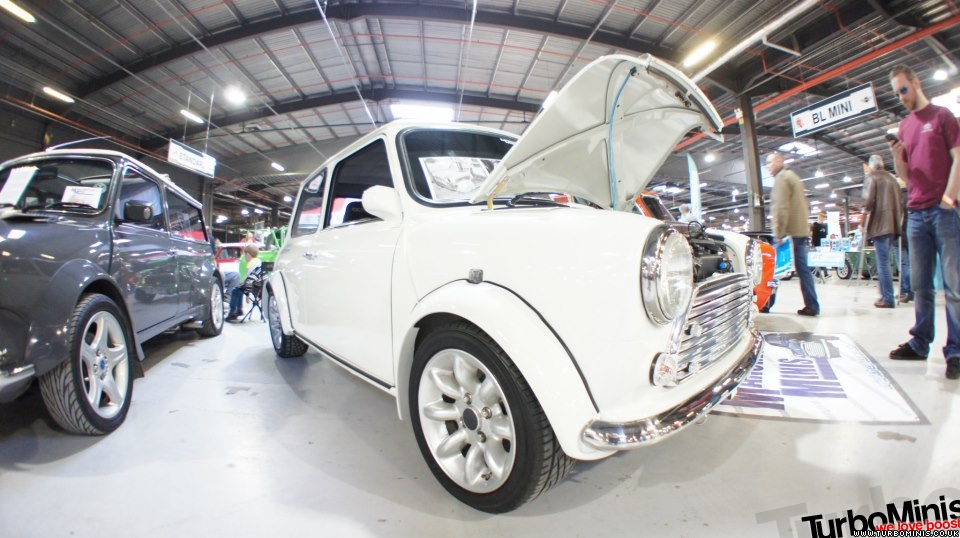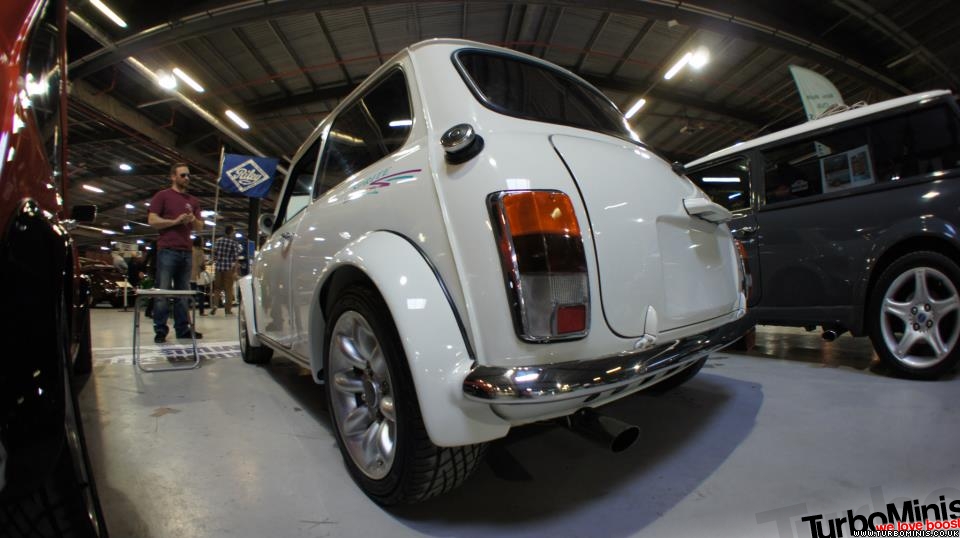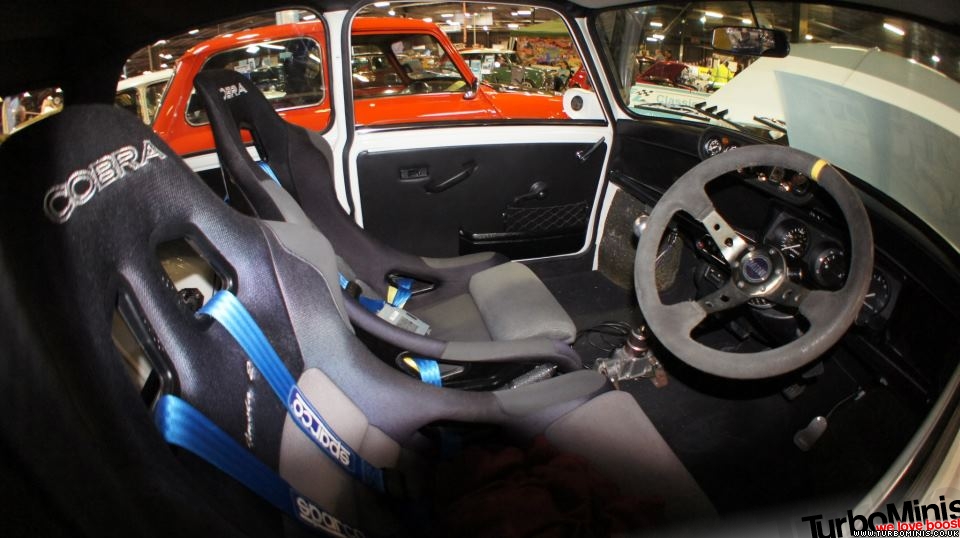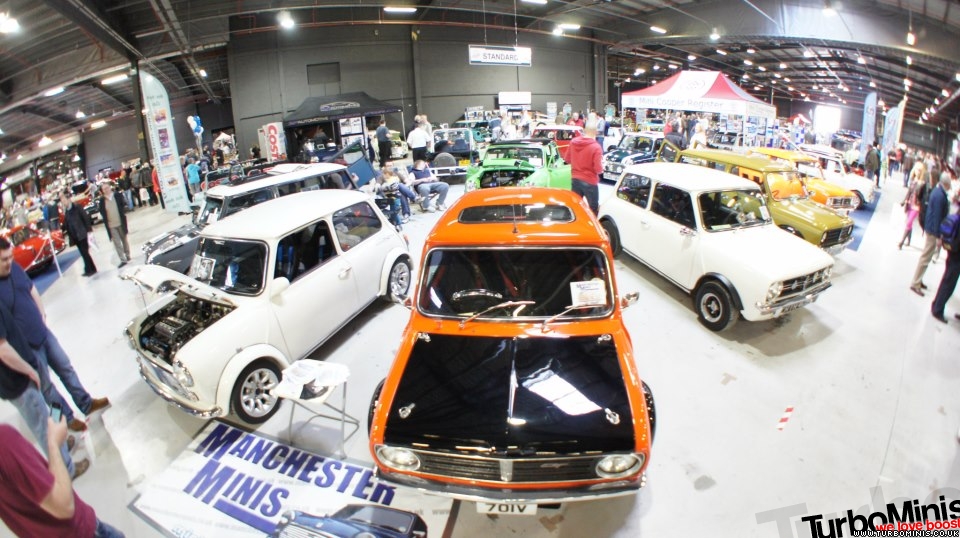 Handsome fellow :D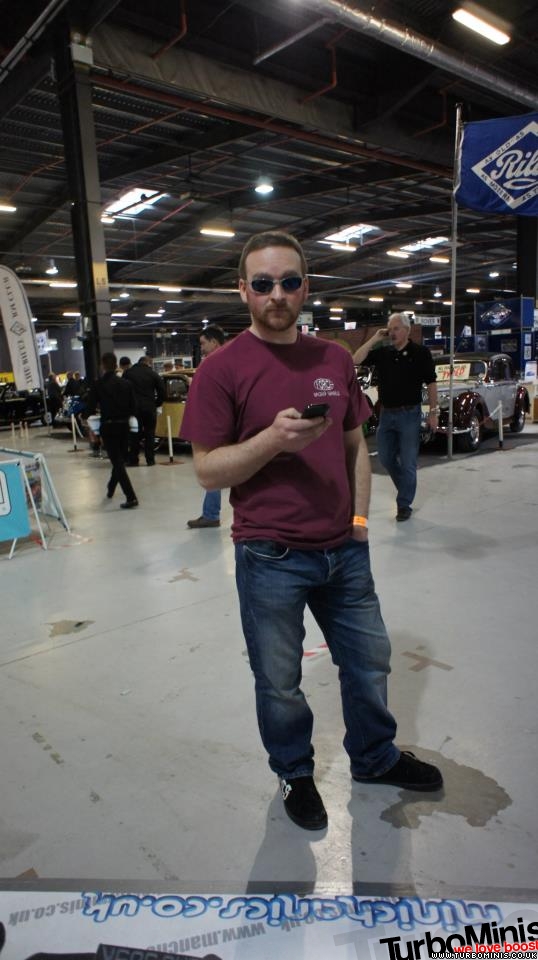 ---
Coil On Plug
I am using some Denso pencil coils from a Suzuki GSXR
MembersPage/Sprocket/CoilOnPlug
---
GPS Logging
I am using an Evermore GM-R700 receiver with the RS232 serial port.
---
Bluetooth
I have been using the VEMS Bluetooth adapter though I am looking at something a little more robust.
MembersPage/Sprocket/Bluetooth
---
E85
Thoughts on future use of E85.
---
Wideband Ri Target
MembersPage/Sprocket/WideBandRiTarget
---
Error Reports
MembersPage/Sprocket/ErrorReports
---