MembersPage/MichaelRichards/Projects/SubaruECU
The first task at hand is to figure out the factory trigger sytem. It uses a crank and cam sensor with VR. The crank has 6 teeth and the cam wheel has 7 teeth.
Supported, see InputTrigger/SubaruTrigger
Here is a photo of the cam wheel: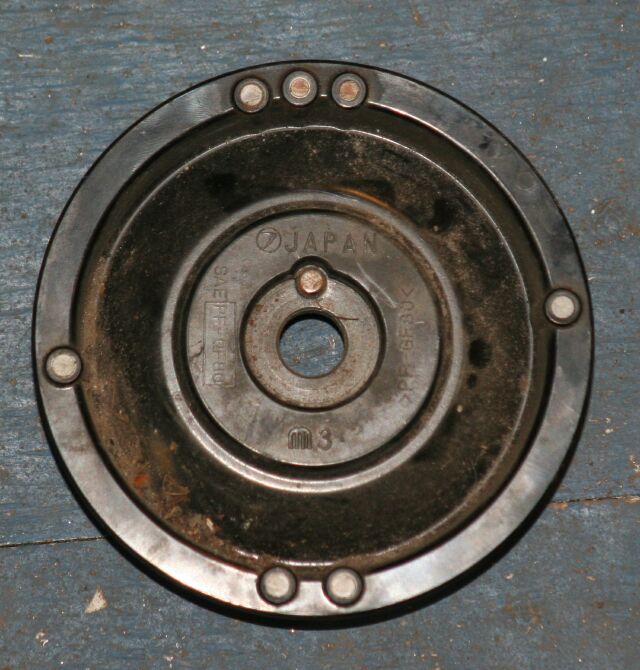 Here is one of the crank trigger...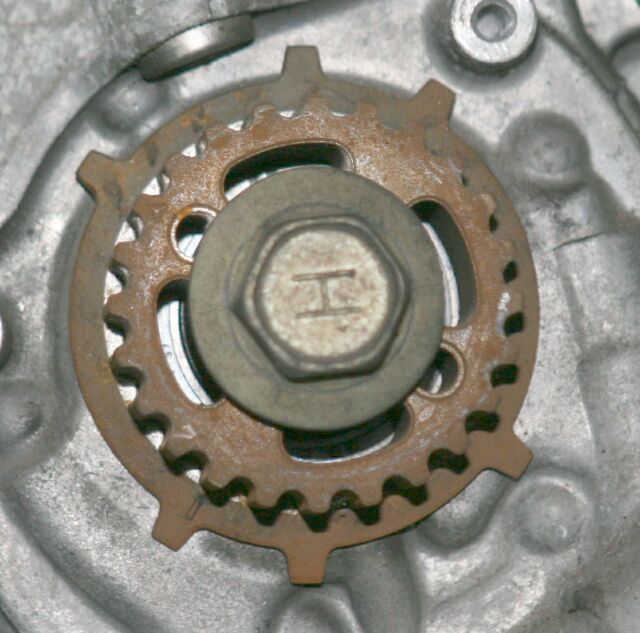 Angles
Center of the circle approximately:
X=(67+539)/2=303
Y=(75+550)/2=312.5
So crank seems to be 4*90 deg, with 2 added tooth placed 32 degrees (measured with gimp).
Requires some code, but firmware load should not be high at all. Definitely worths to code it (better than changing wheel or addon HW).
This might be the same trigger setup as the North American Impreza 2.5RS (at least for the 2000 model on Phase 2 SOHC). Service manual for that car shows 97°, 65°, 10° BTDC per bank on the crank wheel. Cam wheel shows 5°, 27.5°, 50° ATDC #1, 20° ATDC #3, 20°, 50° ATDC #2, and 20° ATDC #4.
It is indeed 97, 65 and 10 according to this link here: MembersPage/DuncanGrant

has there been any code developed for this (popular) trigger wheel configuration?
We promised to add support (very soon now) for original factory subaru-trigger of a subaru in Hungary. Unfortunately the guy does not have a project page in wiki (or on www), but I strongly hope it's exactly the same trigger as MembersPage/DuncanGrant. He showed a motec illustration (windows executable) for the trigger, which we will compare.

If you need any help with testing or anything, I have a Subaru engine & full wiring harness in the garage doing very little... Would be good to get this working as I have uses for this!! [dnb]