MembersPage/GergelyLezsak/AssemblyThreePointFive
This page is about assembling a 3.5 board with pics (hope it's useful for someone).
Some stuff which is not common to factory installs:
I'm using external dual-voltage flyback circuit (for much better injector control), so internally the low-voltage flyback is simply connected to EC36pin23
I'm using pin headers instead of soldered wires, this makes servicing and disassembly neat
I'm using IRF640N FETs instead of the insulated FQPF20N06L drivers for injectors. These are necessary to survive my flyback.
V3.5 bottom:
Top: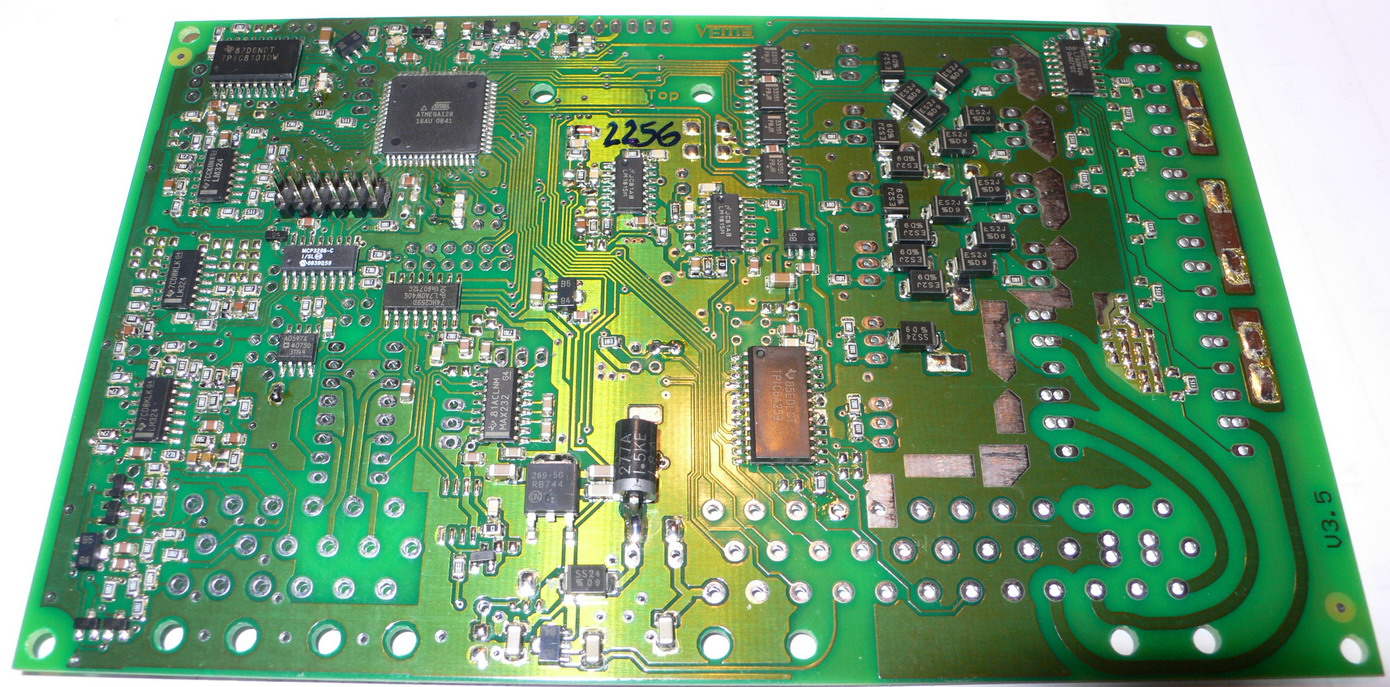 Internal flyback and supply-voltage inductance connected. I use external dual-voltage flyback (MembersPage/GergelyLezsak/FlyBack), that's why flyback connection is a simple wire here.
With high-Z injectors or ballast resistors it is preferred to use a 30V zener diode here.
Econoseal-36 in place: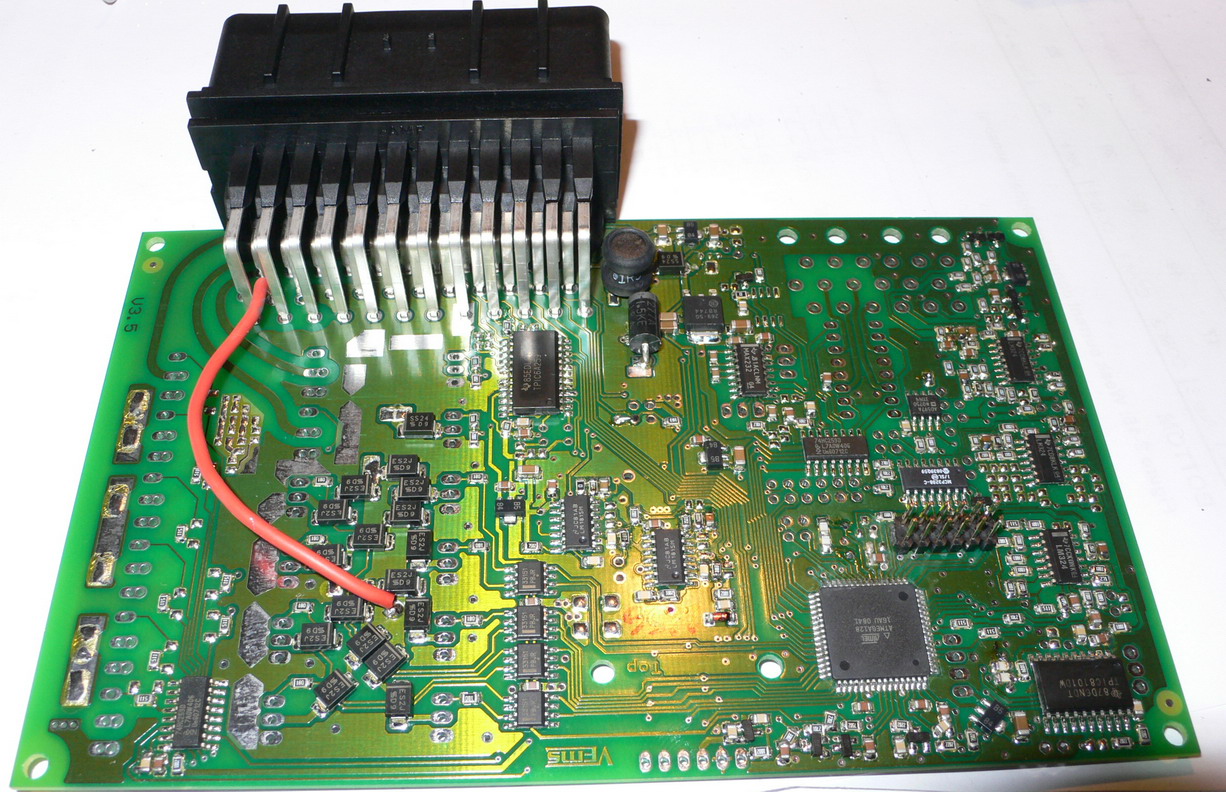 Frontplate fitted (hammered) to EC-36 to show the final position of EC-18: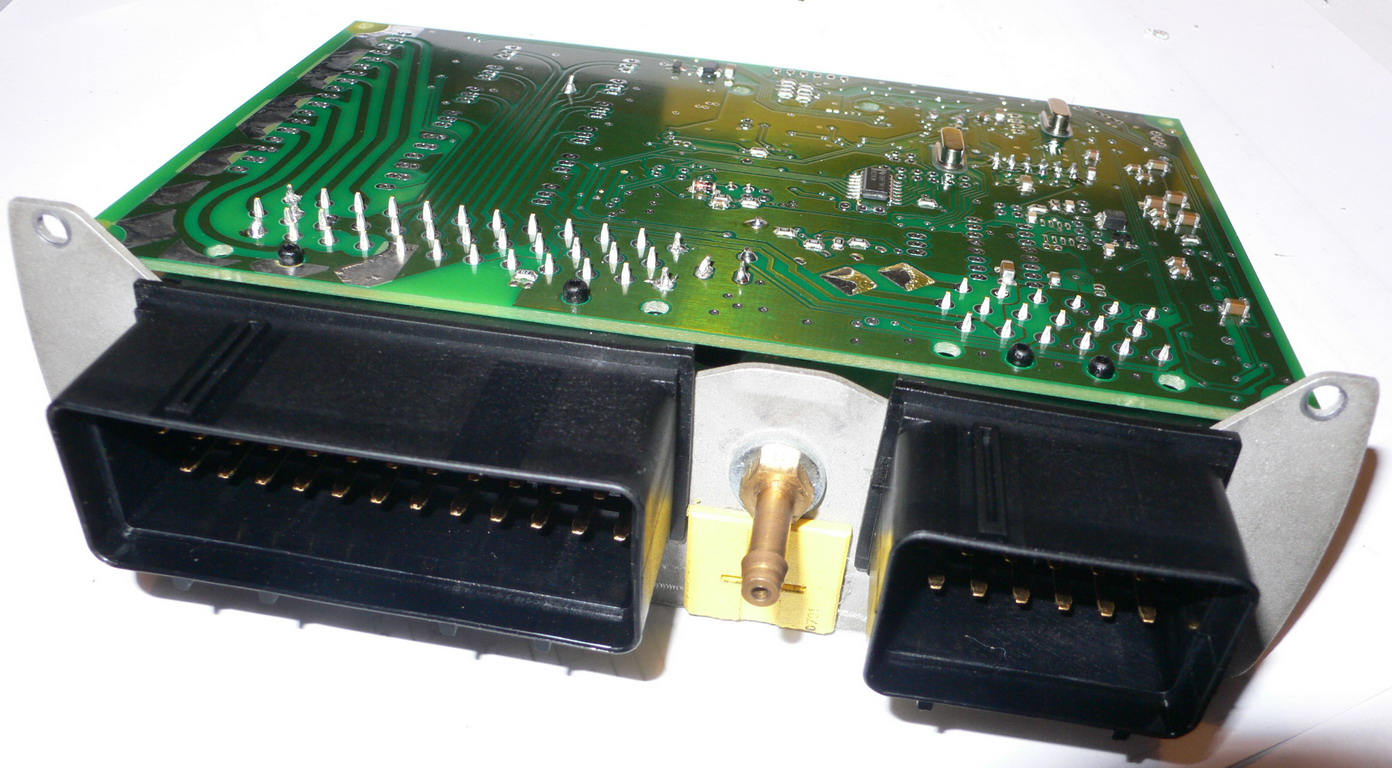 Both Econoseal connectors soldered and two bottom wires (green) of RS-232 serial connection. After this is done, the board is ready for a bench-powerup and communication test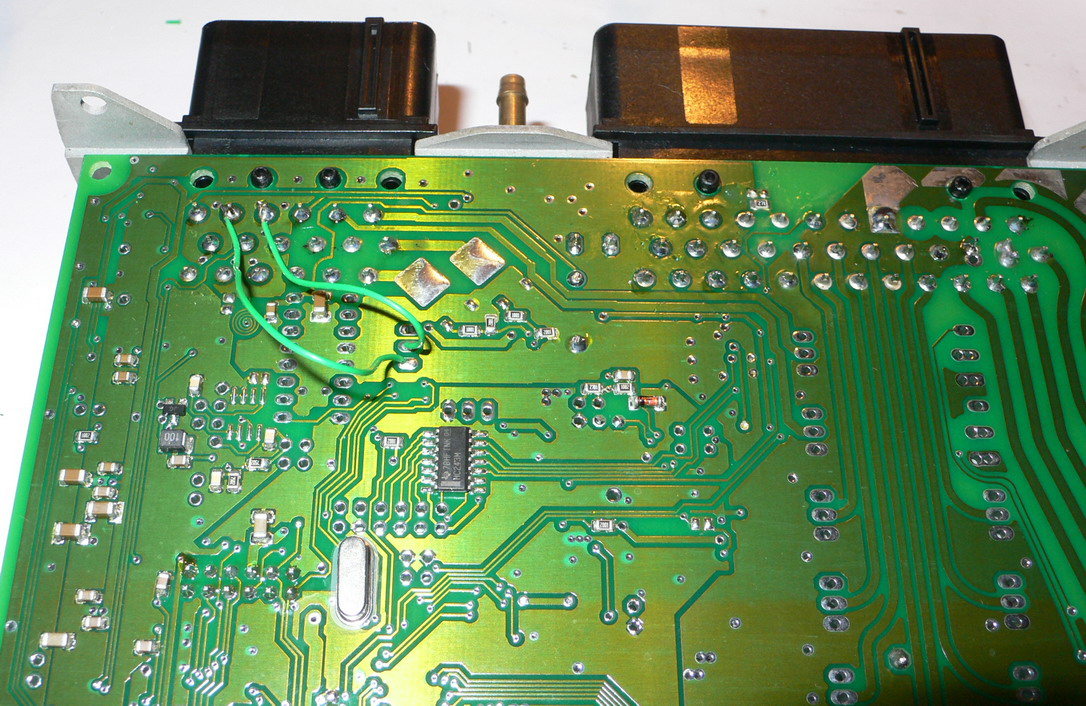 Ground reinforcement on the right side (pink wire, red circles)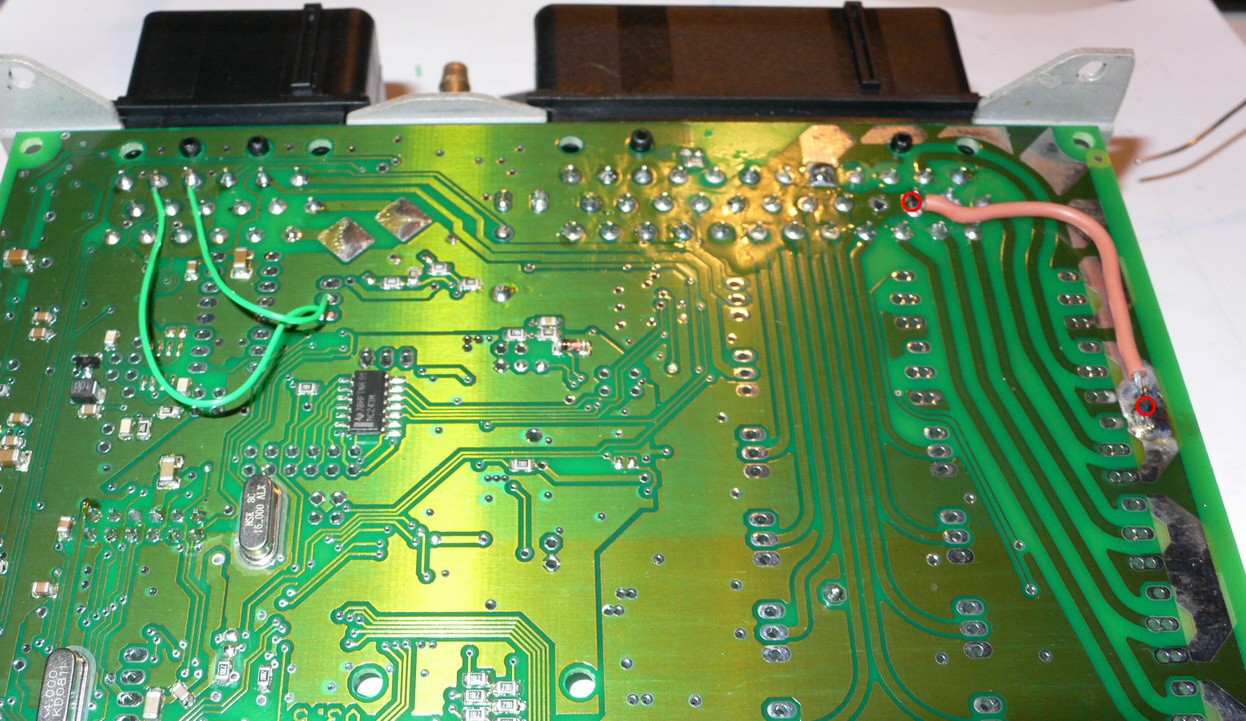 Stepper chip populated (blue oval) and pin headers for LCD (red oval)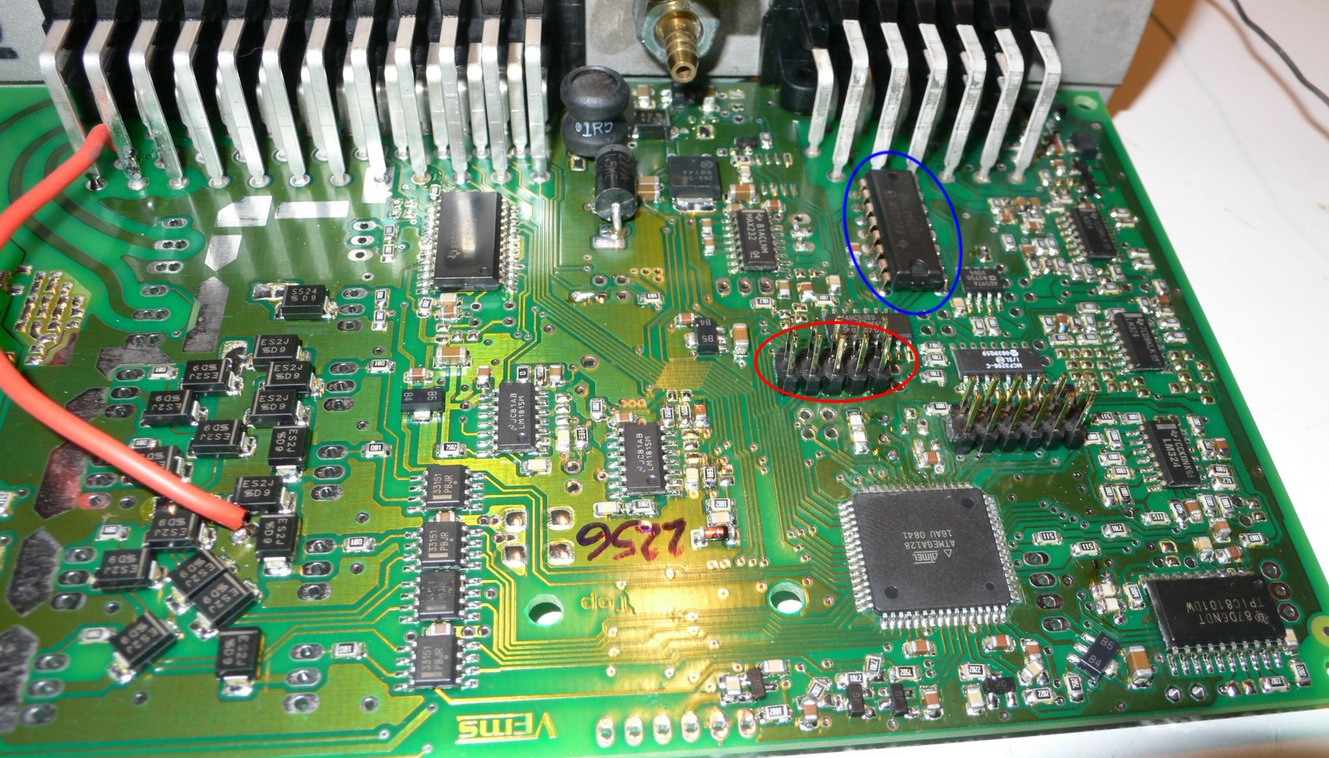 Solder-blob to enable primary VR chip: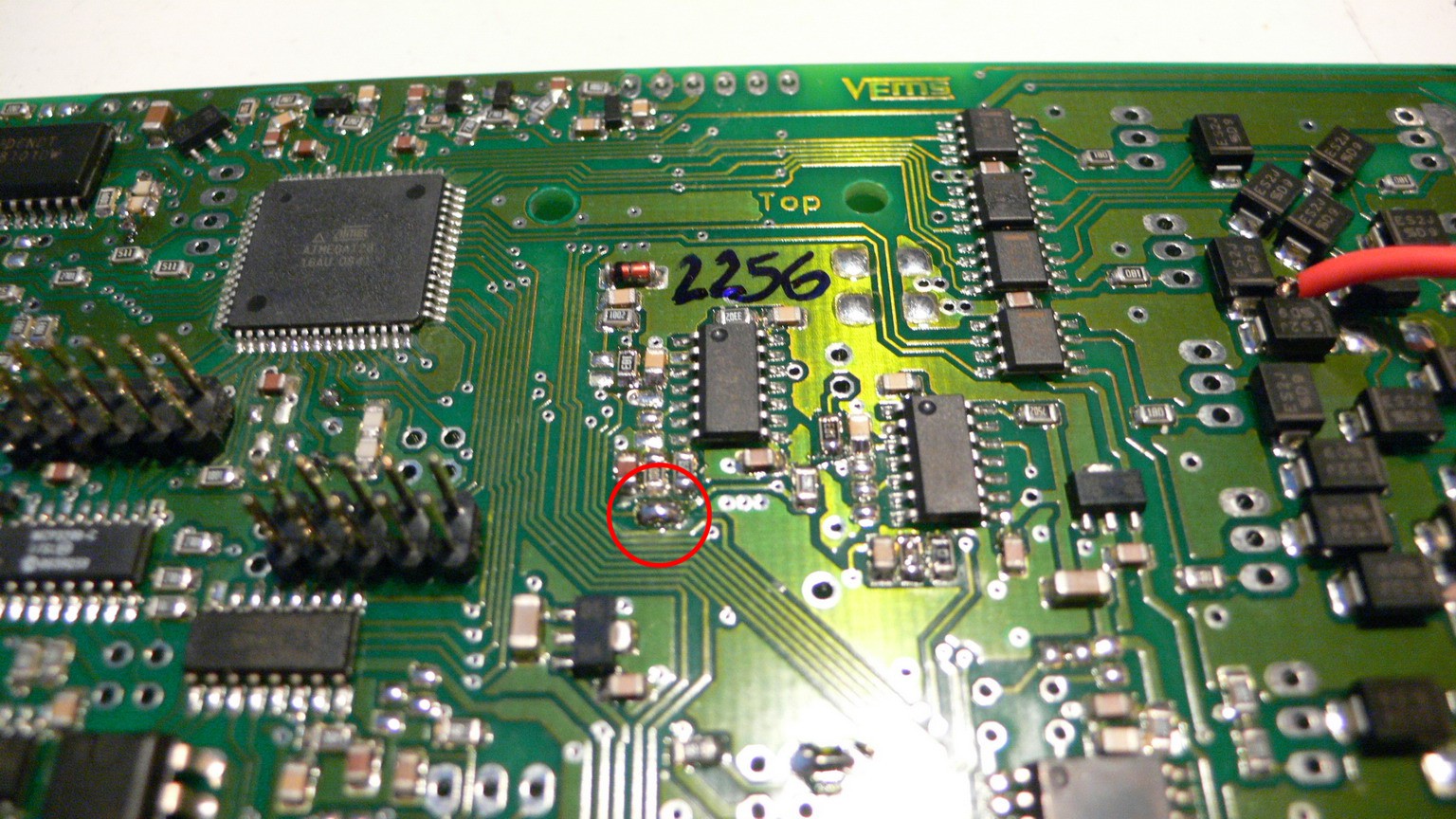 I'm going to use 90-deg. bent pin header for PS/2 keyboard input. It's just placed on top of the processor: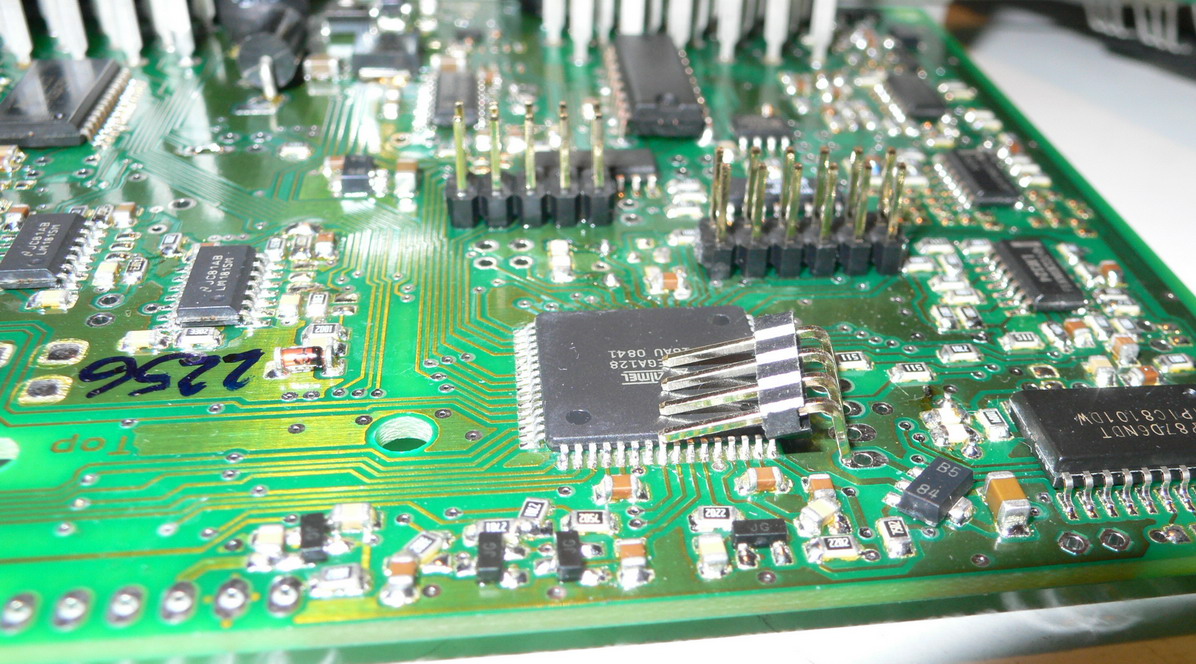 Bent PS/2 pin header soldered. This position will clear SDCard logger above

Internal MAP sensor board soldered and pneumatic tube connected: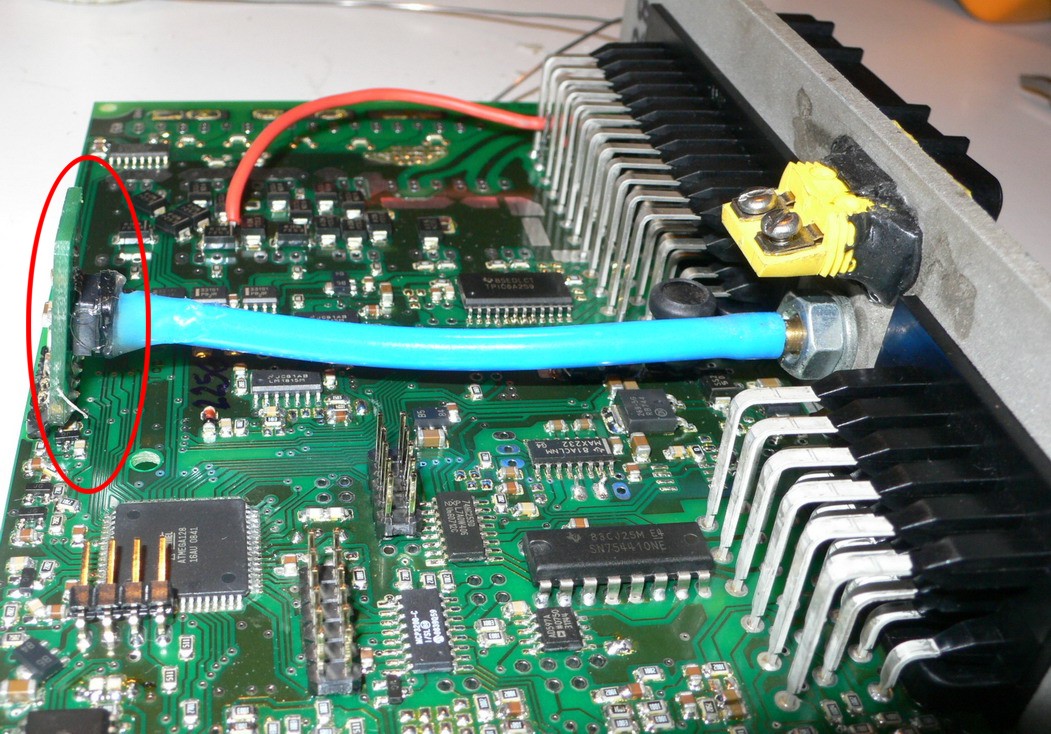 Another GND reinforcement (red dots, pink wire):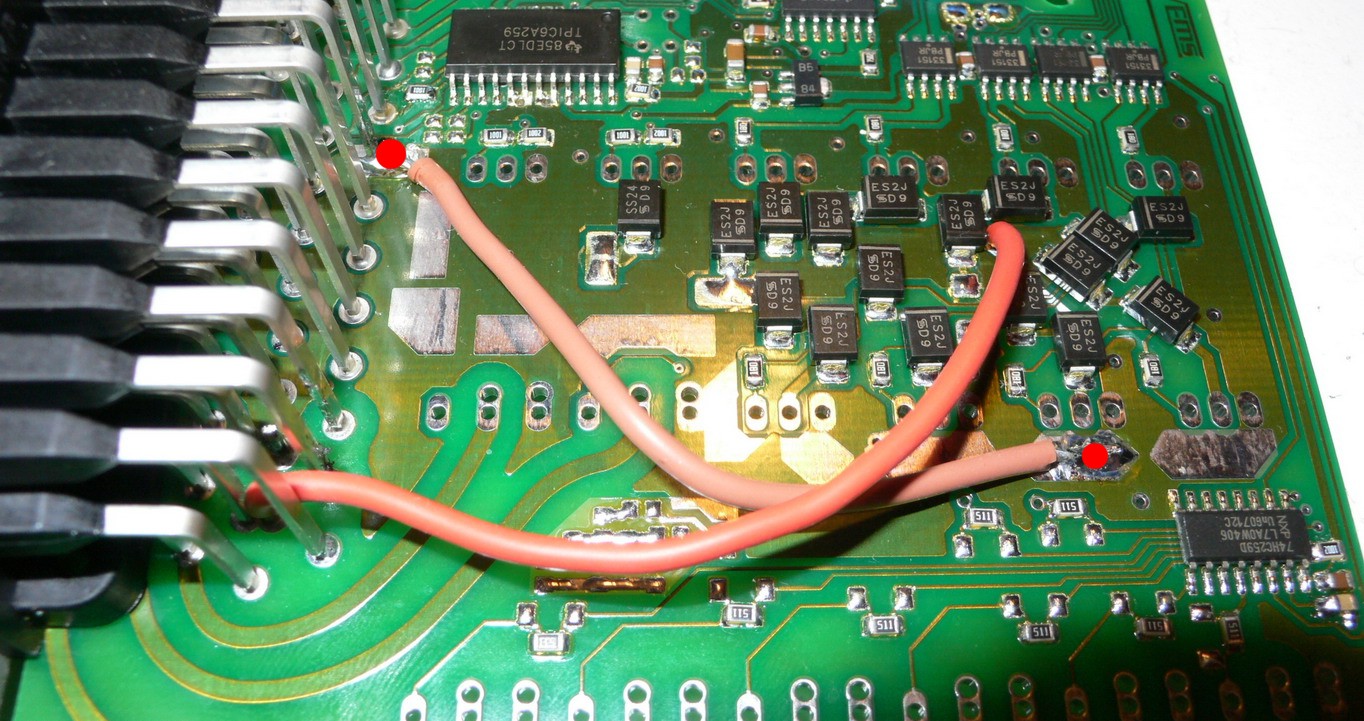 3 analog input channels and knock(1) connected to EC-18: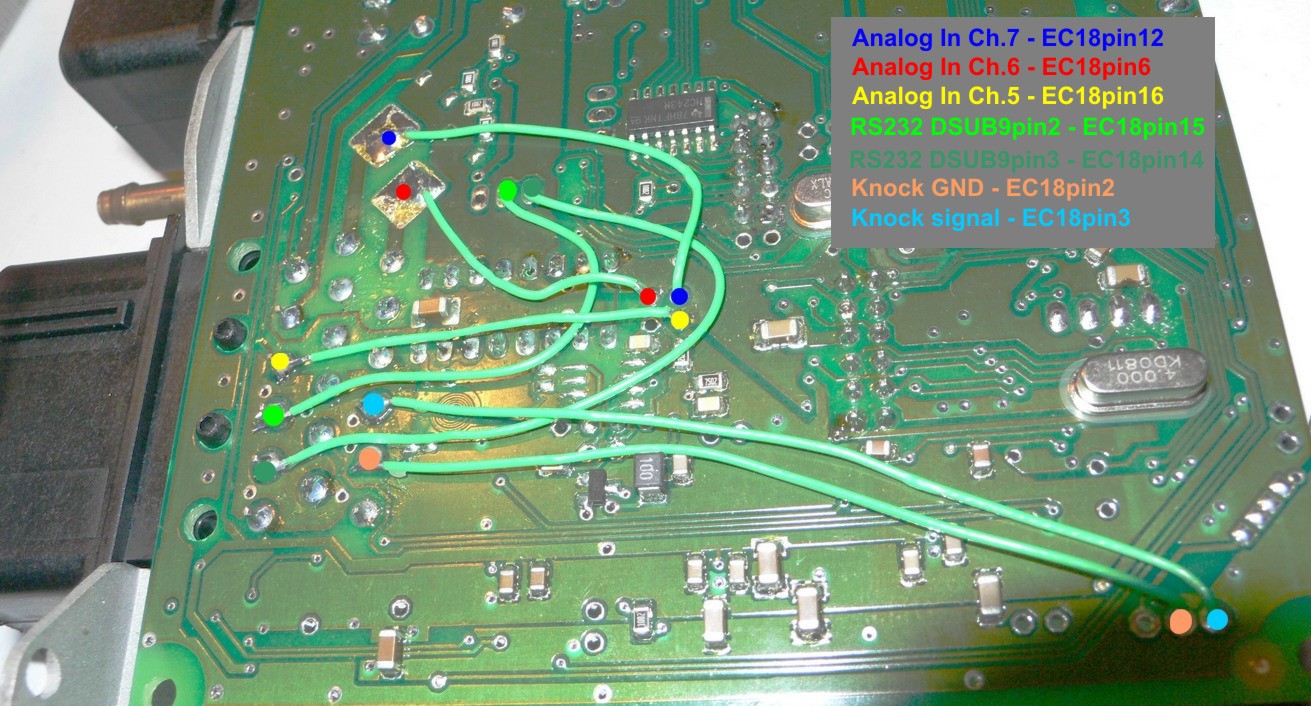 All the power drivers (FETs) installed here: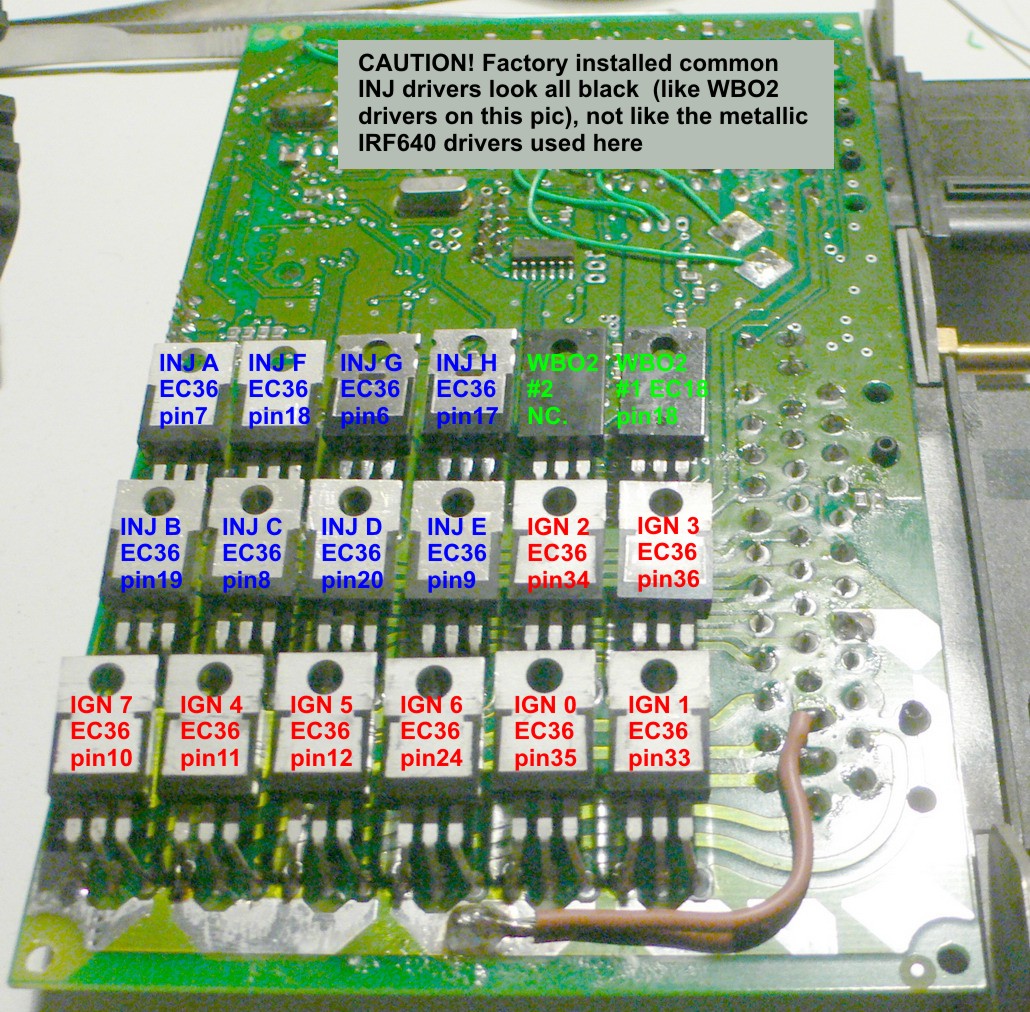 5v1 zener diode installed to PS2-pin header, to protect PS2/CLK pin, for wheelspeed input. Note that this SMD diode is originally not supposed to be here, I just found a ground nearby using a PCB through-hole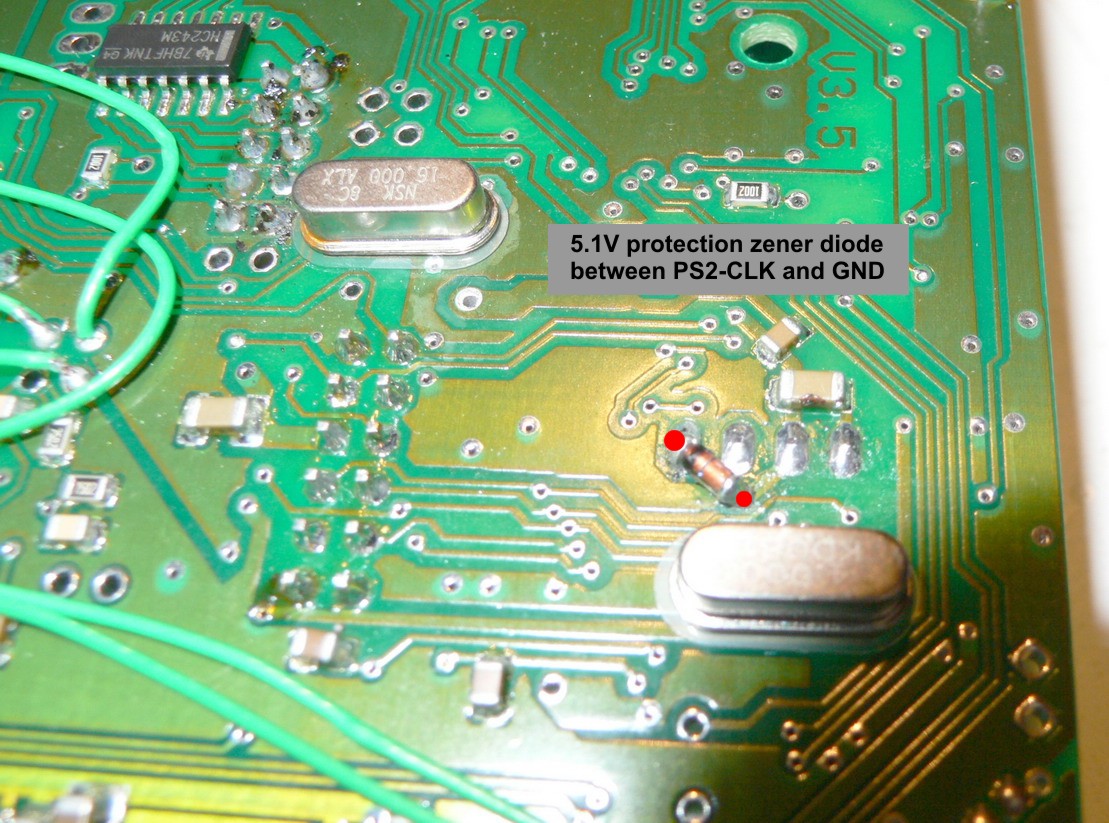 4.7k Ohm pullup resistor connected to +5V signal on pin-header