MembersPage/GunnarReynisson/BigMotronicPin
The BigMotronicPnP? is on hold for a while until I have time again.
In the mean time IŽll be supplying VEMS PDF wiring info.
---
88pin motronic wiring information
http://www.vems.hu/files/M50Turbo/VEMS_Non_Vanos_M50_ETM_Guide.pdf
---
Here is crank and cam captures for BMW M52 engine single vanos.
Can this cam sensor be made to work?
The ignition signal is number 1 cylinder.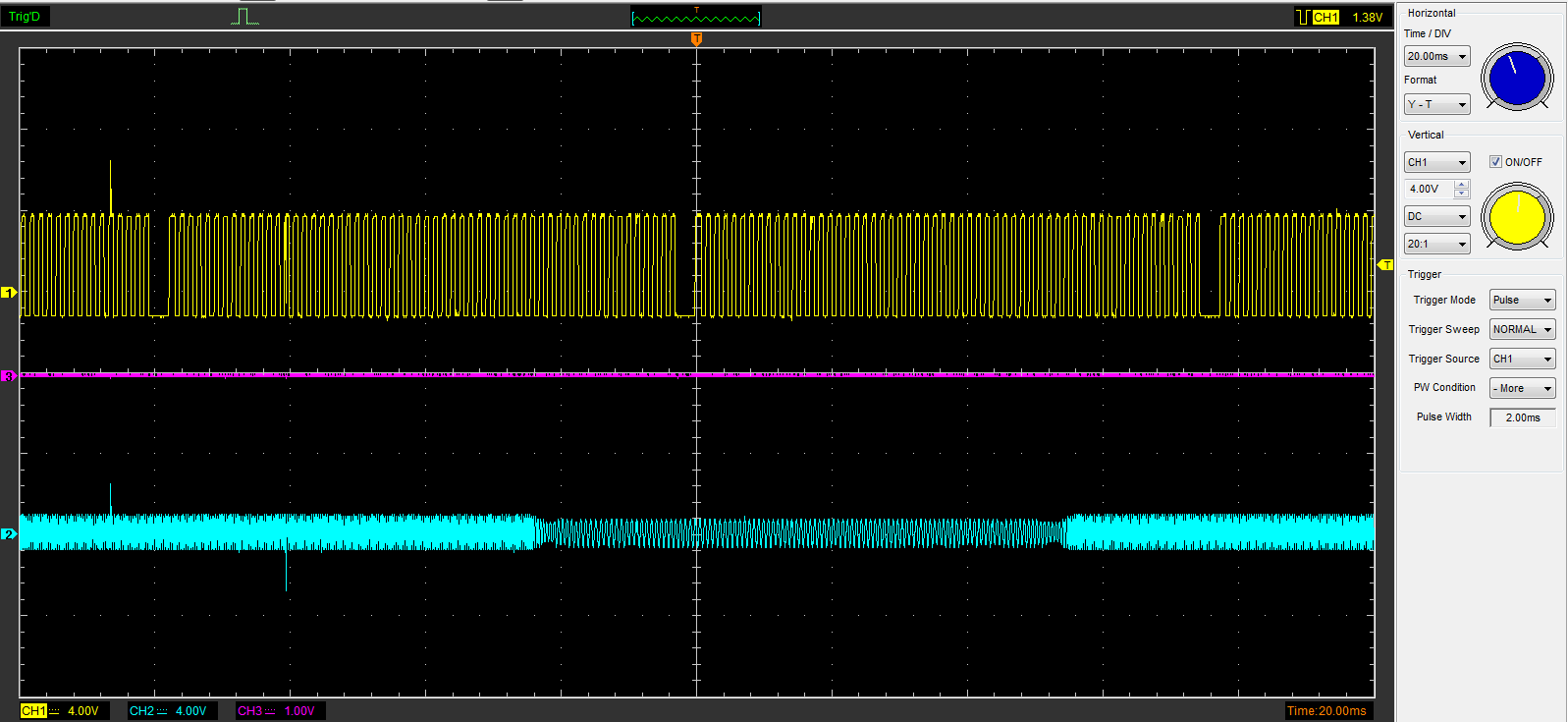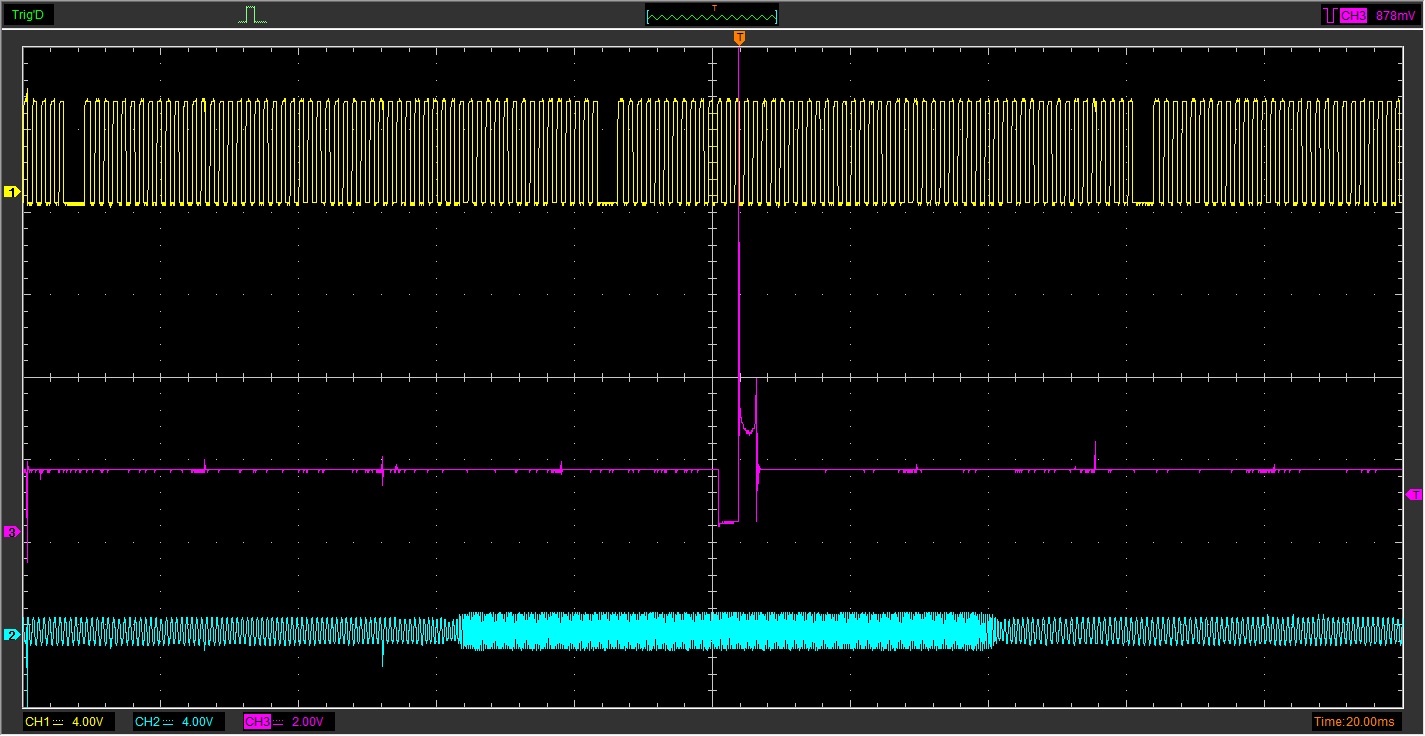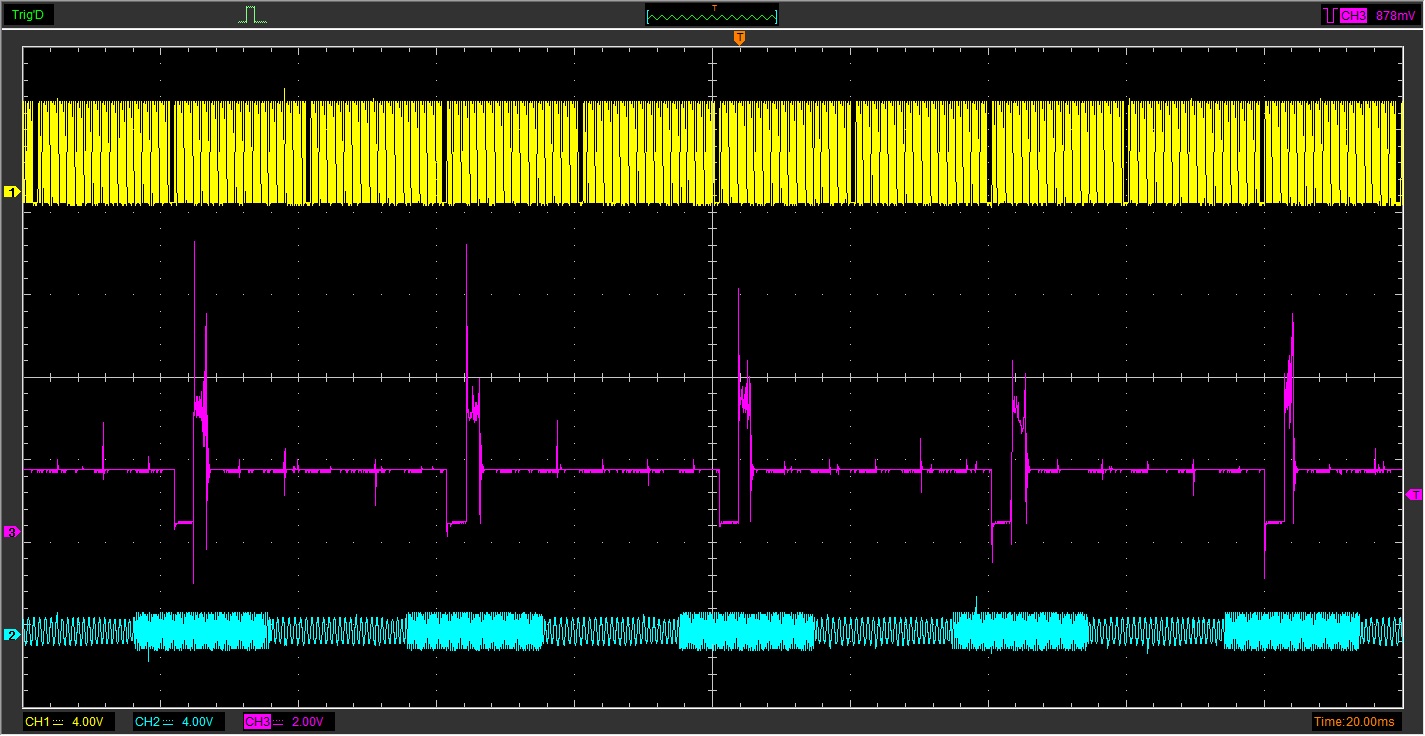 Frequency changes during the toothed section and then go back to lower frequency when the tooth has passed
even if it's implemented in firmware (fw modification + related config), some signal conditioning (LM1815 or similar) is needed, so Marcell made some prototype (actually with 3 different methods, 1 dropped and 2 good: both with their advantages) to convert signal to HALL type. (for original M52 sensor => v3, or possibly other ECU like Motec).

assumed 1400 Hz and 2500 Hz signals (but also tested with 1700 Hz and 2100 Hz to be sure)... What are the actual signal freq ? Also, how does it look at the transition ? (sometimes glitch, or changes freq at zero crossing ?)
This info would be nice for testing (the more realistic the better: for v3 trigger testing we play trigger waves captured from real engine, from recorded triggerlog, and also generated signal).
---
Currently the supported method (also see MembersPage/JasonVoytilla/BMW/Sensors
) : '''HALL replacement sensor: BMW 12 14 1 438 081 - Hall Effect Falling Edge. Pinout (from 1993 BMW .. .pdf document page#106 (m50 vanos)
1) power
2) signal
3) ground
Note: m52 page#98 has camshaft sensor middle (pin#2) going to mot88/pin64
That matches Gunnar's xls for camshaft (just forgot to mention HALL). So
EC36/13 camHALL input= BMW88/pin64 (middle pin on the replacement HALL sensor connector)
EC36/26 GND BMW88/pin43
MOT88/pin54 +12V BMW88/pin65 +12V for HALL sensor (powered by the main relay, actuated by EC36/16)