MembersPage/AntonLilja/Trigger
Trigger Setup
MembersPage/AntonLilja for 5cyl 20VT audi engine
---
Trigger setup plans:
Primary trigger VR, 60-2 wheel on the crank pulley

Any generic VR sensor in a custom bracket attached to the oil pump, 60-2 missing tooth wheel from [034Motorsport] centered and welded to the crank pulley

Secondary trigger HALL, a vane wheel and fork style sensor on the back of the cam wheel

with 60-2 primary trigger, the sectrig pulse can be almost anywhere: keep it min 18 degrees away from the primary trigger tooth that comes after the missing gap.
the best placement is probably 72 deg ATDC (any cylinder: ign outputs can be rotated easily). reason: this position is also outside the ignition window (typically 45 BTDC-50 ATDC with ALS), a requirement of old 1.0.x firmwares.
I'm first gonna try this with the fork sensor from a distributor and a custom window wheel, alternatively I could use the stock cam pulley and hall sensor from the ABY/AAN engine.
---
Some images of a stock cam hall setup: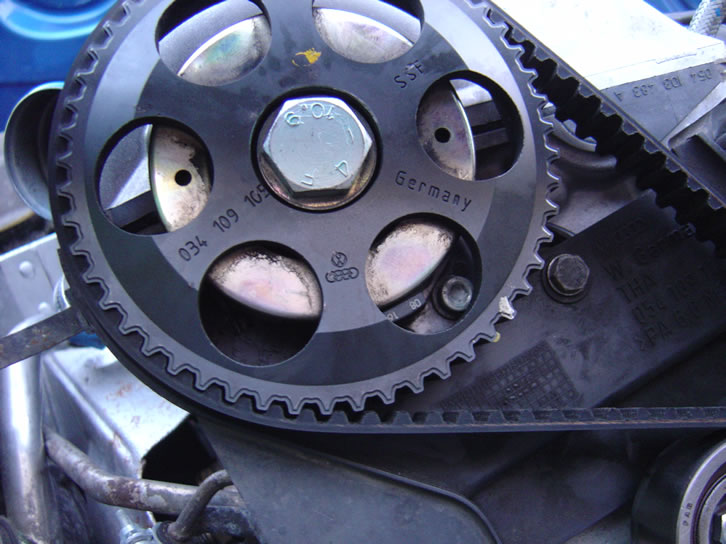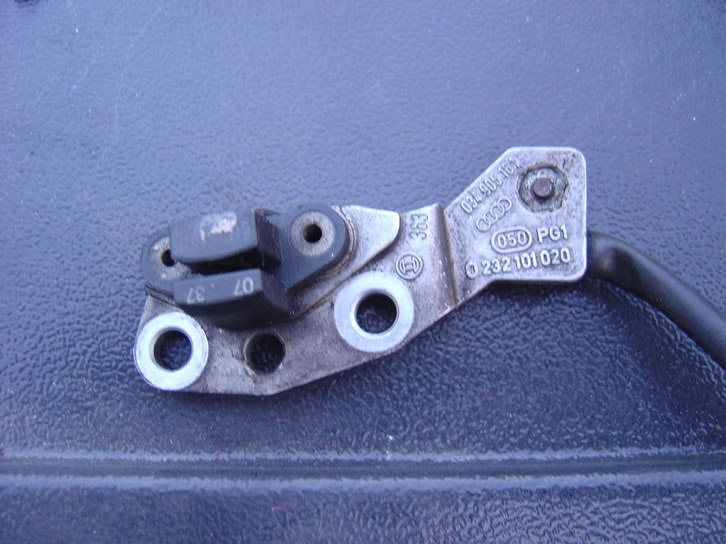 'If the sensor pulls down to ground, or outputs 0/5V signal (or min 0/3V) than it's easy to use with VEMS, choose sectrig=HALL in webshop.
if you use 135 tooth primtrig and also crankhome VR:

one of the crankhome-VR (134 BTDC cyl5 in the original config) pulse should always see high; the other (62 BTDC cyl1 in the original config) should always see low voltage level => the 5-window HALL setup is just as good as the 1-window. Just make sure the crankhome is positioned close to the middle of the tooth (so even with some belt-sloppiness, it's surely there), and you're done

But with 60-2 primtrig you only need camHALL, the crankhome is not needed (only 2 sensors total)