DetonationDetection/LogAnalysis
Fero's knock logging (Fknock1.log), kd = knock_val - noise_val and kr = knock_val/noise_val.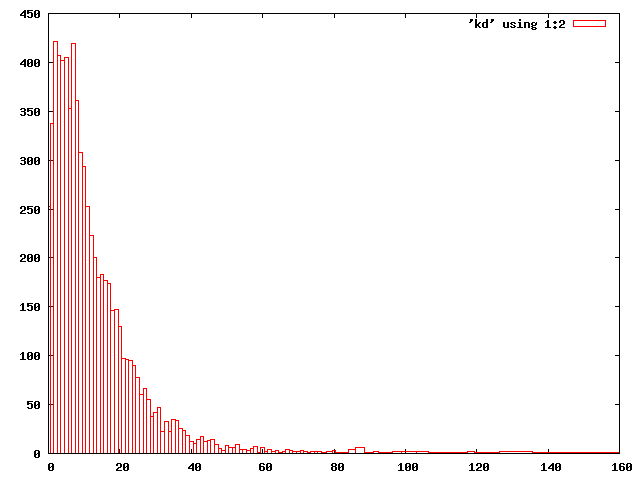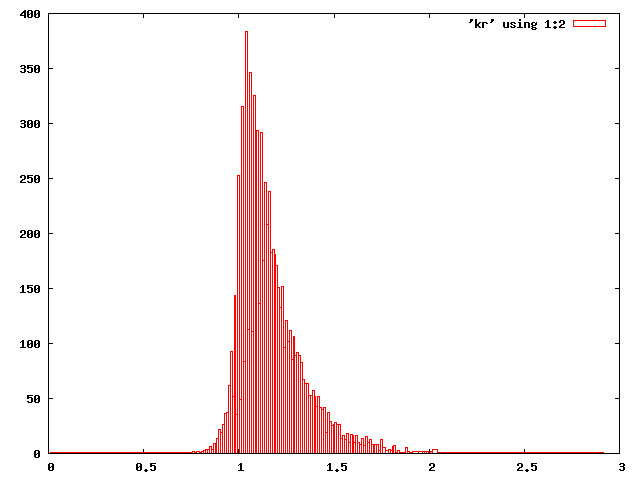 The same plots, but plotted by igncount (eg. cylinder):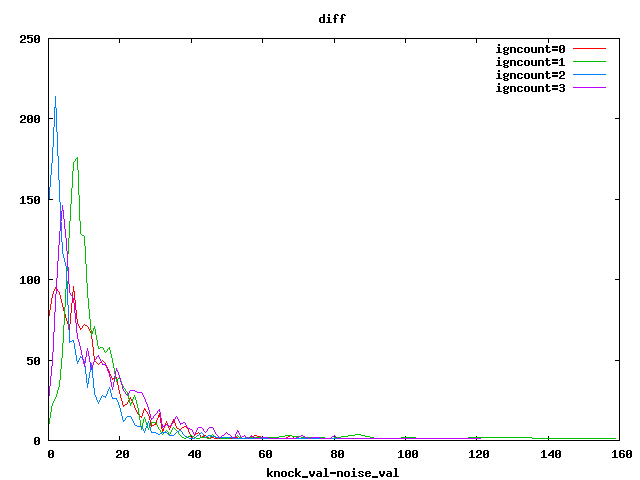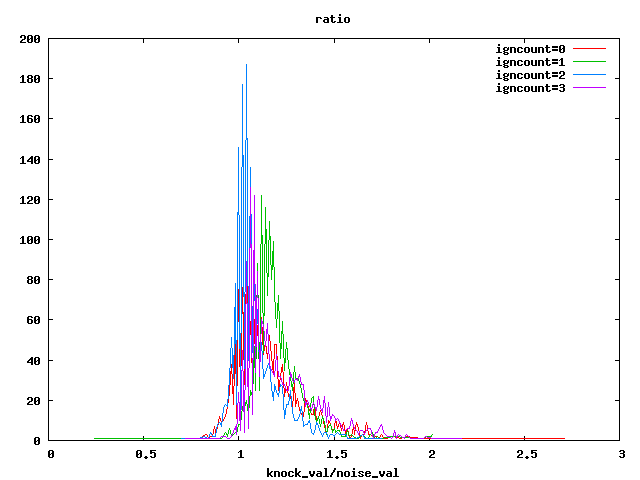 The major problem with the logs is the absence of a thrustful indication of whether there are real knocking or just noise. What can we do about that?
Record knock sensor output and primary trigger output in a stereo wave file, such that the knock "music" and primary trigger can be played back on the table (with correct timing wrt. engine phase).
if we assume that the noise is symmetrical around the kv/nv=1.0 that brings us to: anything above 1.3 is real knock.
I tested a very simple method in the perl script bin/knock_analysis.pl for determining if knocking is present in the samples: (kr > k1 && kd > k2 || kd > k3), however without knowledge of when knocking actually occurs, it involves a lot of guessing.
Ex, is this a knock? (I think, and a bad one): adv=9.75 rpm=5084 map=149 knock_val=315 noise_val=156 kd=159 kr=2.019
Todo's:
decide which knock detect method to use (and implement) in firmware
get some logs which contains information about whether or not knocking is present in sample N
devise some guidelines for how to setup the configuration