MembersPage/Skassa
---
I just had the car on rollers this weekend, it made 272hp and 349nm,
The hp was from 5800-8300rpm always 268hp and above, so itīs a really flat curve, max nm was at 4400rpm,
Boost is 1.2bar/6000rpm,then it tappers off to 0,8bar/8400rpm,there is not more in the small turbo
This is a satisfing result..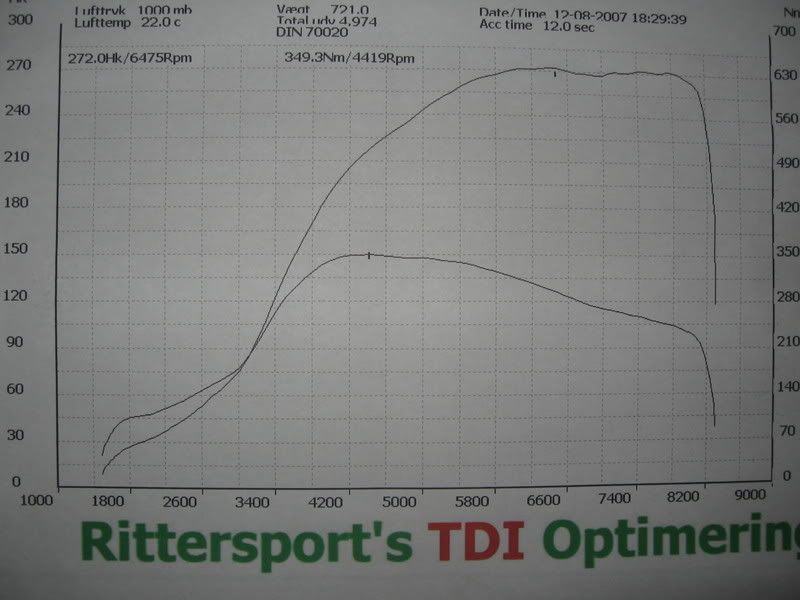 ---
D.20-06-2007
Iīm about to start up my newly build engine, running ITBīs and boost,
I plan to use firmware 1.0.73,and run a 36-1 cranktrigger and no camtrigger,using a ford coil, 550cc injectors.
I would like to have some feedback from users using AlphaN with Map blending,
How is it running, and is it okay to map?
I have only used mapVsRpm before, and will probbely use it for this setup too,
If there is not a big gain in how the car will drive with AlphaN blending.
---
The car have been of the road for some time now.
the blacktop 20v engine is going to be bored,and new os gze pistons is being put in,
the will be mounted a Impreza TD04-13G turbo to start with and is going to make around 270-290hp at around 1,3bar,still blowing through the Oe ITBīs
Maybe the car will be made to Euro Drift spec?
---
NOTE
``Please DON'T delete any given information on your site``
peter jensen
---
Here is a pic from a trackday of the car, Corolla AE86,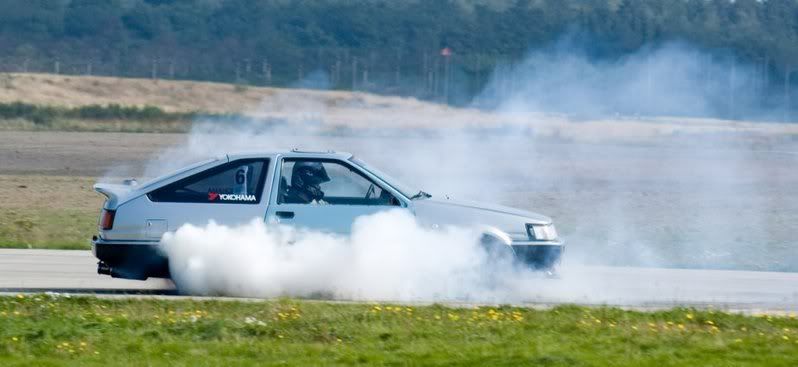 ---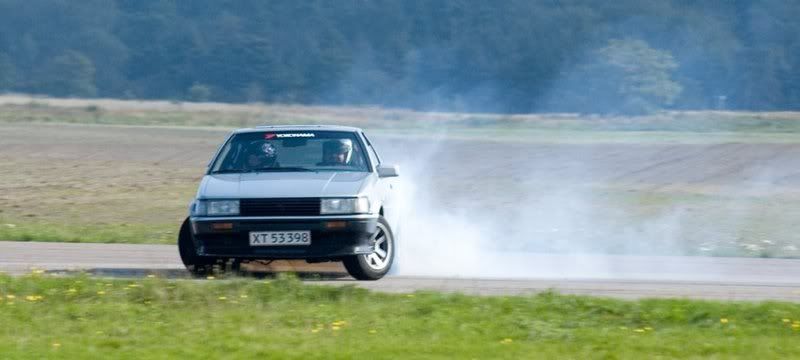 Project subpages (without these this is getting a mess, especially if not organized thematically)
---
About Me
Old MS user and is going to test VEMS now
I have before run a 300+hp 4agze on a MS,
And a 400hp Impreza on a LinkEcu?,
All wiring and mapping done by meself,as i had a company here in Denmark,map the Impreza first,then i went on track,and the engine blow,
then i learned it myself
---
About the Car Toyota AE 86 20v black top engine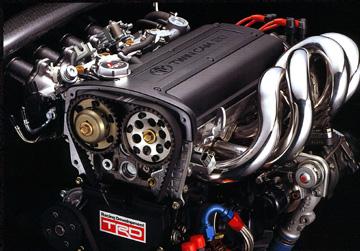 The Raw Engineering fitting kit was a good addition. I have tested the standard 4a-ge distributor with VR trigger hardware with coil trigger.
---