MembersPage/MattiasSandgren/MrideCarForTwo
Engine information
The engine is a Suzuki GSX-R 1000 cc motorcycle engine, year 2001. It is turbocharged and has seen 0.8-1.0 bar boost with a thicker MLS head gasket and stock ignition system. The stock ECU has been kept and the extra fuel is added with the help of a VEMS Genboard v3.3.
Video
[Mride C42 turbo at Åmsele airbase 2007-09-01]
[Mride C42 sportscar- Åmsele superstage]
Mride History
Excerpt from Mickes web page [www.mride.se]
The Mride T42 turbo trike and the Mride C42 turbo sportscar is almost the same vehicle. I started to build the Mride T42 turbo trike from a clean sheet of paper with my own design through all. When the trike was ready and roadlegal I drowe it one summer, won three trophys at motorshows and took it to several trackdays. It was really fast and the handling really good with minor understeer. 0-200km/h in less then 10sec. and braking 1.06 G with stock road tyres is not bad at all!
Even if everything were almost perfect, I couldn´t stop woundering what it would be with a real high performance formulalike rearend and four wheels. When the winter come in the late 2006, I took the trike apart and started to rebuild it to a real formulalike sportscar. Hopefully the summer of 2007 will be even faster with sticky Toyo R888 Racing tyres, Torsen sprocket driven differensial, 300mm rear brakes, custom driveshafts and uprights, and so on. And of course roadlegal!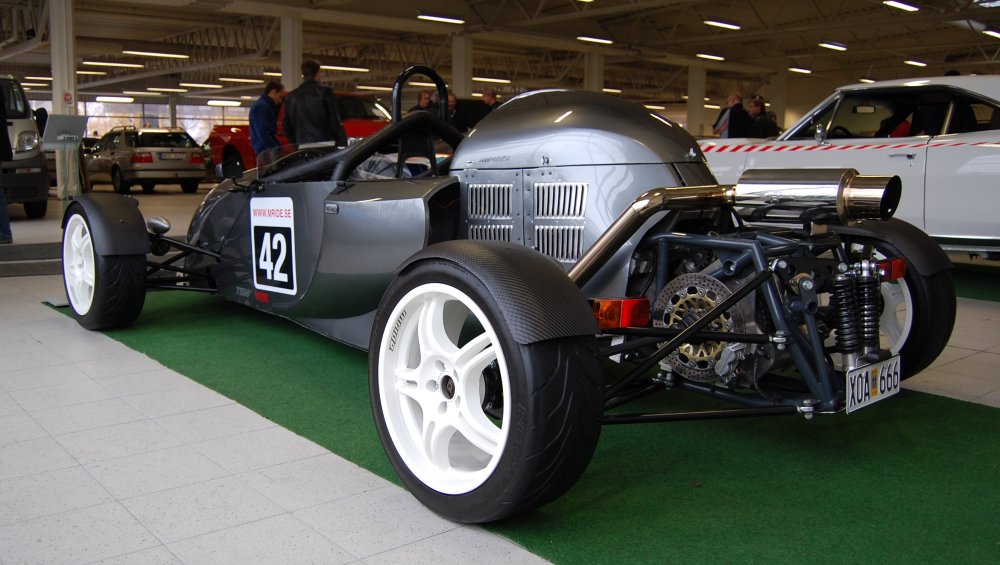 Obligatory VEMS sticker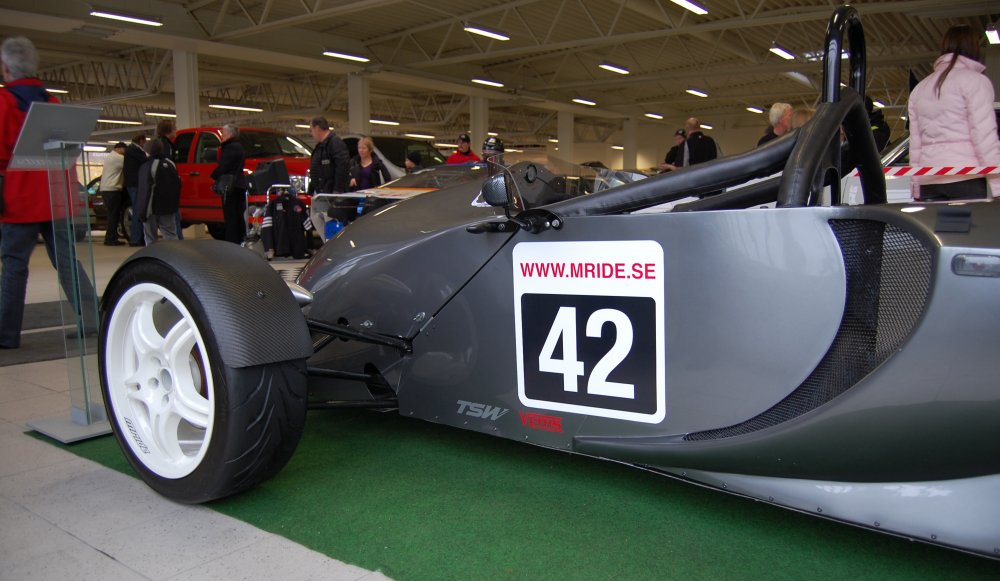 Related projects:
MembersPage/DTechnologies/Hayabusa
MembersPage/QuincyStraker