VemsFrontier/ArmUfo
ARMUfo - developer info!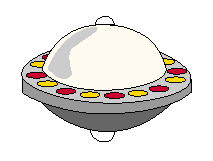 The primary application for this board has changed, ARMUfo is now a standalone CDI ignition with ION processing capabilities.
This board is meant to be the right size for most cars in a standalone application and also scale well when used as a building block in a larger system.
Specification:
Case: Aluminium with 120x40x2.5mm profile.
Connector: AMP Econoseal III 36 pin.
Internal MAP: 4 bar sensor with a 5x3mm pneumatic connector on the front plate.
CAN: 1 internal, and 1 included in the EC36 connector as part of the VEMSLink interface.
WBo2: 1 channel
Sensor Inputs: IAT, CLT, TPS.
Trigger Inputs: 2 VR/Hall channels.
---
Power outputs 16..17 (limited by EC36-pins)
4-8 CDI ignition outputs with multispark capability.
4 push/pull outputs (e.g. stepper motor) - we don't have enough EC36 pins for 8, and we roll a nice solution (VEMS-link) for connecting devices.
Maybe 2-4 simple injector outputs if there is room. This will be the first to go when we run out of space.
---
See also