PatrikGolf
Golf Cl 91- Engine AGG 2.0 8v write-up
MORE TO COME
ECU v3.6 2+6 Pre-built V3harness
Engine setup
Ported polished head Heavy skimmed
Headers
Catcams 266
Catcams adjustable Cam sprocet CCR3232
1.8t injectors # 0280156061 317cc @ 3bar
E85
16v fuelpump
Sensors
some stock sensors from 97 mk3 Gti
MAT (G72)# 028 906 081 - Changed to VEMS MAT sensor
Coolant (G62)# 357 919 501A - Changed to OEM Golf Blue 2 pin sensor
knocksensor Volvo 940 # 0 261 231 006 Not configurated
primtrig: HALL (G28) # 037906433A 60-2 OEM wheel

HALL +5V supply from EC36/pin28

Stock throttle body (J338) PIN 4-5&7(see picture) (using Vems builtin idle)
Wideband LSU4.2
fuelpump Trigger OEM Fusebox relay G1/03
Ignition
Wasted spark Coil- Bosch motorsport # 221 503 407
ECU wiring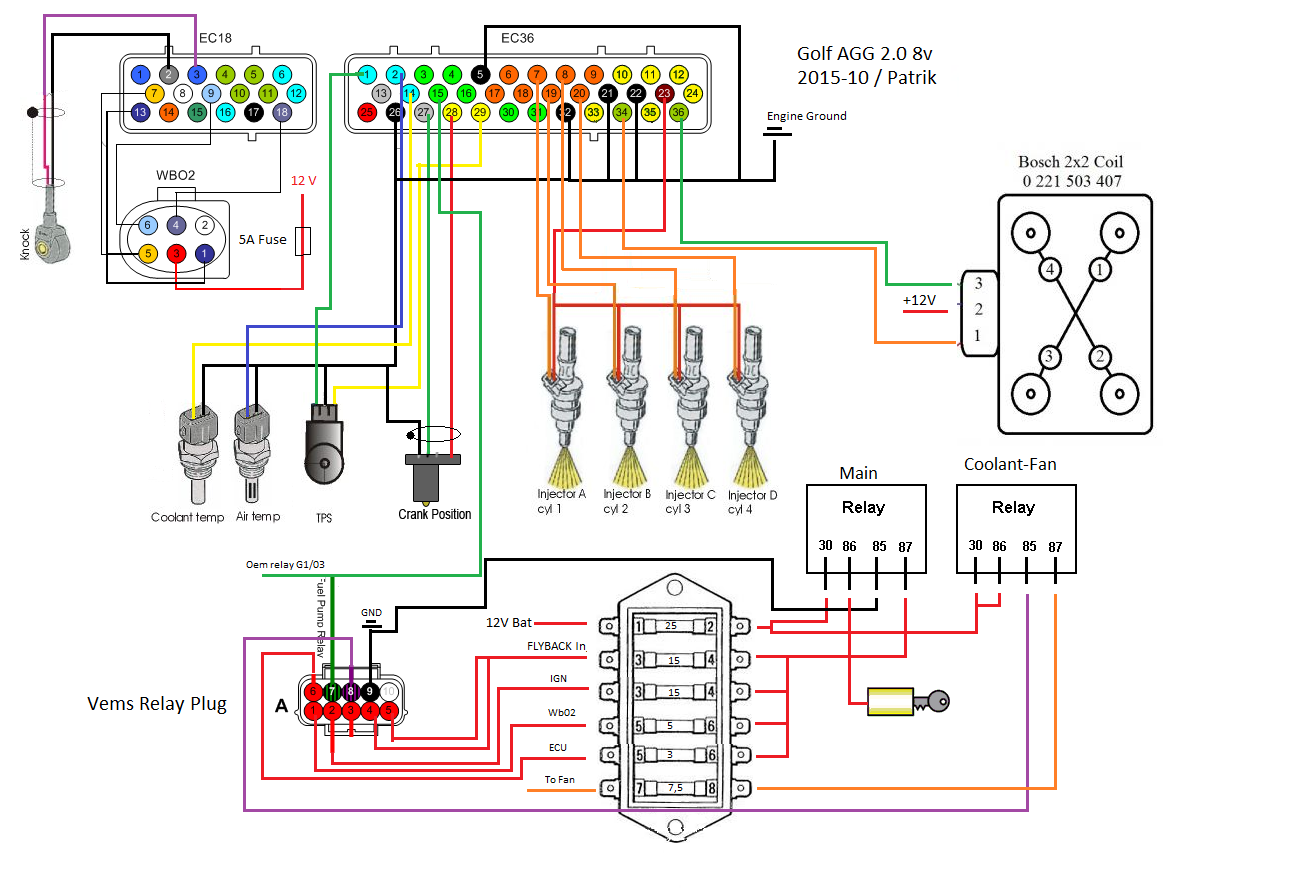 PIN Outs 2 + 6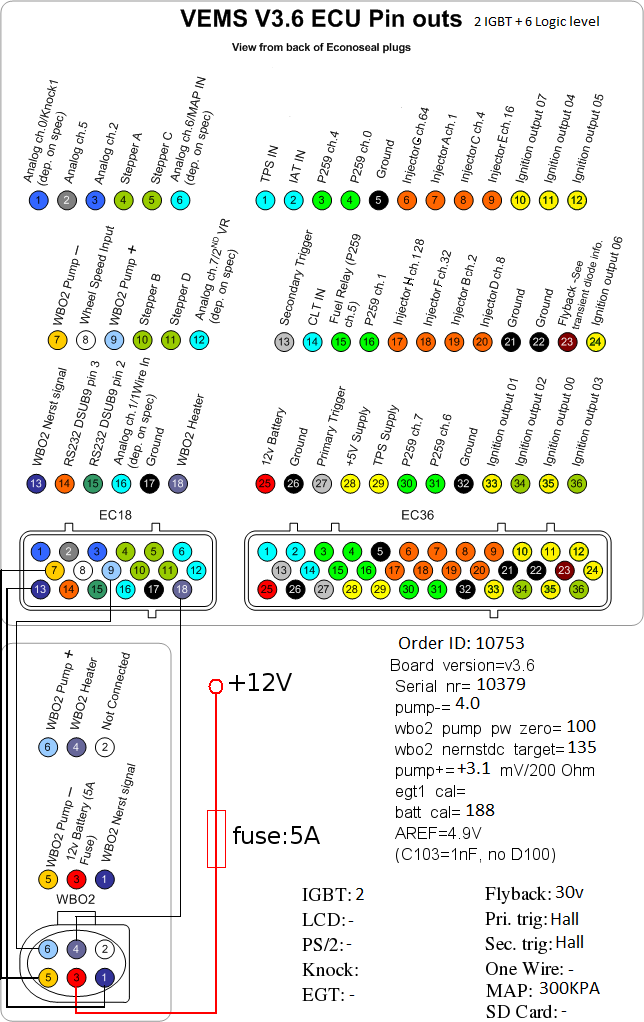 Hallsensor G28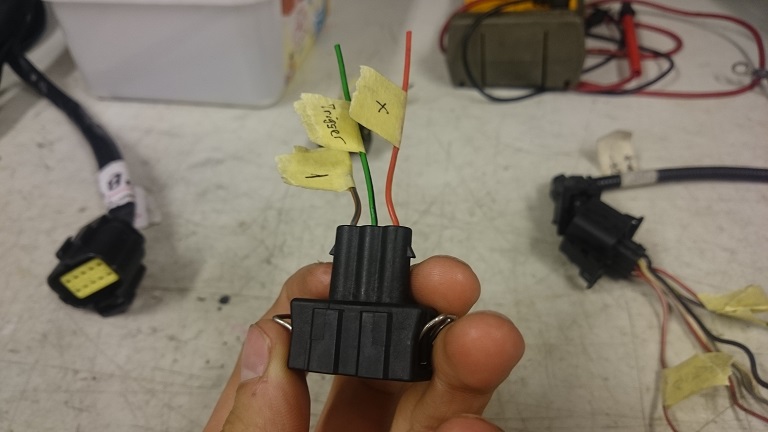 TPS J338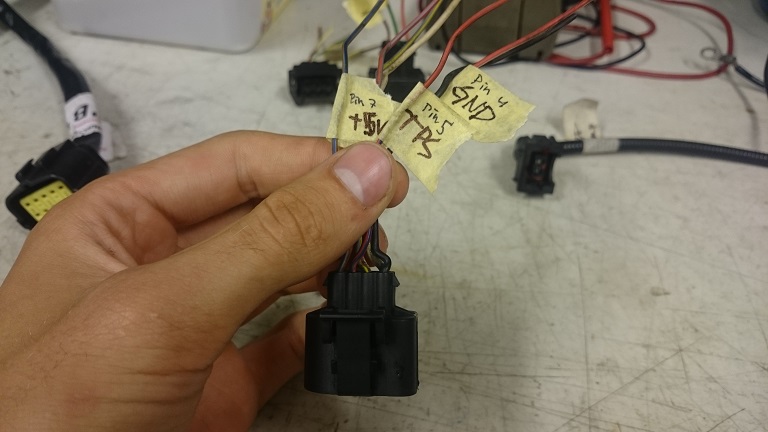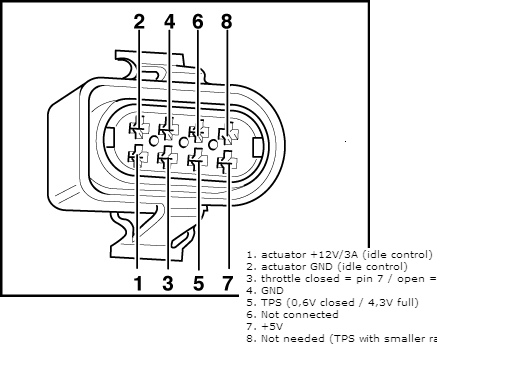 MAT G72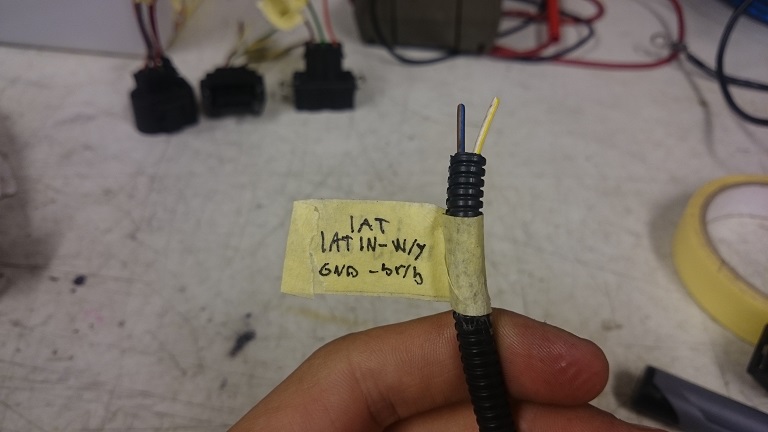 Coolant G62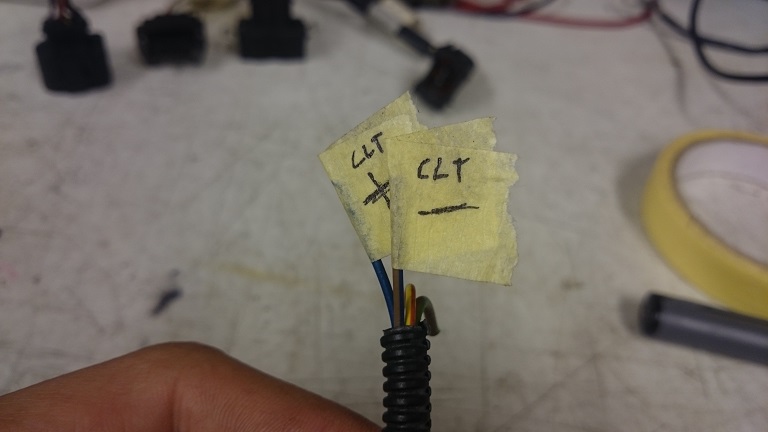 Tachmod golf Mk2 - 2x1N4007 Diod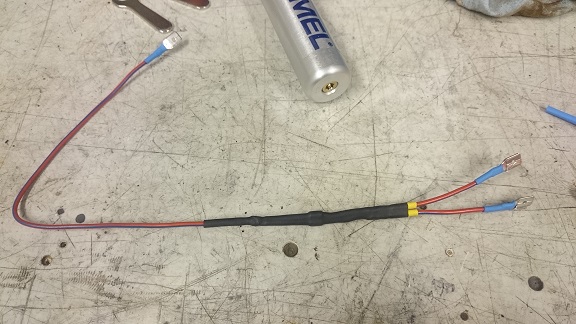 ENGINE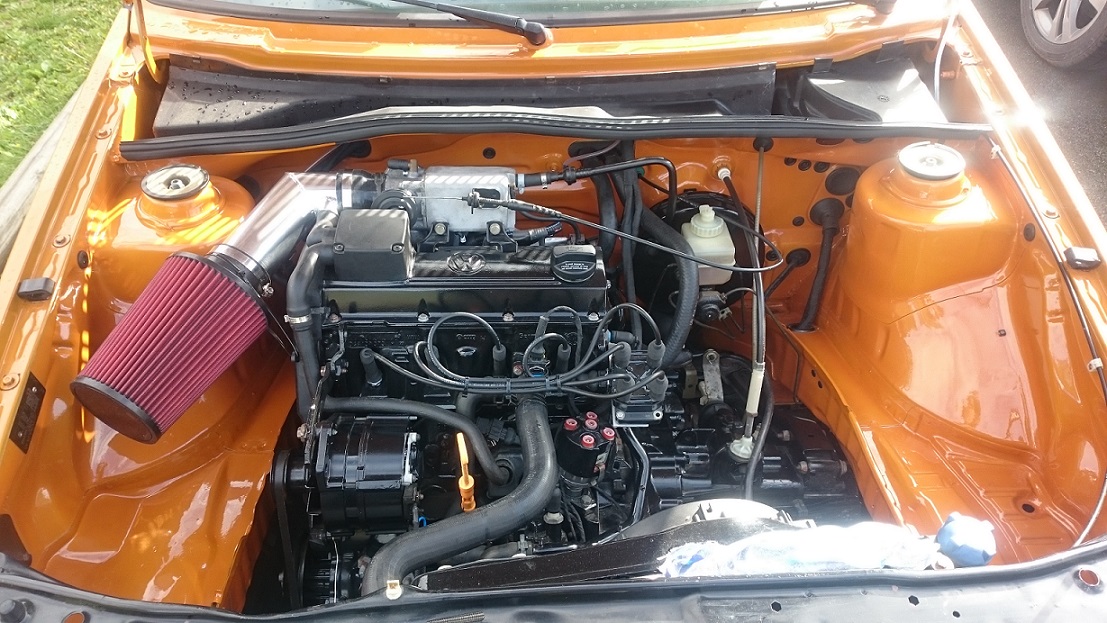 ---
+5V supply for BT RS232 adapter
measure your RS232 DSUB9 female on v3harness between pin9 and pin5
It is better to use DSUB9/pin9 for +5V than the USB (USB connectors are rather fragile)
- Q Added +5v to DSUB9/pin9
but when android connects, fuel pump is turned on and will not stop
+5V from where ? EC36/28 ?
is the DSUB9/pin5 GND connected from EC18/17 ? NO, Connected to main ground like prebuilt harness, as before I added +5v. I did measure, EC18/17 is internally connected in ECU to EC36/26. Should i change ground to EC18/17 pin?

Can you measure with DVM that EC18/17 is internally connected in ECU to EC36/26 ? (been the standard for quite some time, but if the ECU has dual WBO2, or an old ECU, then EC18/17 is not grounded internally so GND connection from EC36/26 must be maintained externally)

Do you have some other +5V source to try? (eg. a wired-in 12V=>5V regulator, or cut the USB cable from a failed mouse, find GND and +5V, take care of polarity, and supply from a cigarlighter USB socket)
fuel pump is turned on when pulses detected on EC36/pin26 primary trigger.
for VR sensor (depending on LM1815 adaptive threshold setup), even low amplitude (eg. 140mV to allow starting in winter with depleted battery) pulses can trigger.

however, for HALL (which provides <0.5V and >4V signal), much larger swings needed, and definitely grounds should be checked
just the android serial stream should NOT cause fuel pump to turn on, so definitely find some GND or +5V disturbance to HALL sensor.
Although normally should not be needed, might help: an added 47uF or 100uF (min 10V but rather 16V or 25V electrolitic) capacitor in DSUB9 housing between DSUB9/pin5 (-) and DSUB9/pin9 (+5V), take care of polarity
A)YES +5v from EC36/28
NO, Connected to main ground like prebuilt harness, as before I added +5v.
I did measure, EC18/17 is internally connected in ECU to EC36/26.
Should I change DSUB9 ground to EC18/17 pin?
theoretically RS232 GND should be fine either EC36/26 or EC18/17 (as they are confirmed connected inside the ECU)
ECU ground Should be OK?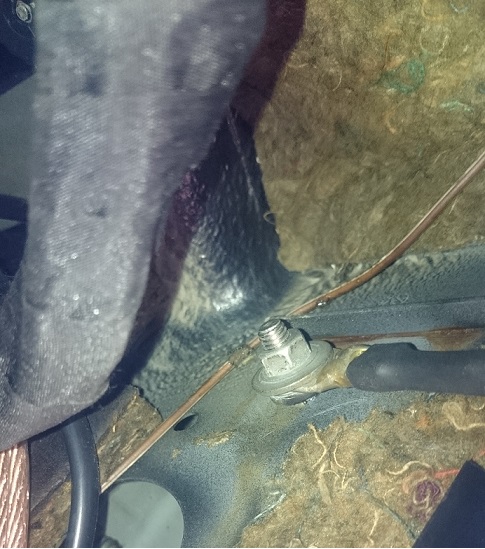 What if you make a DSUB9 connection to the notebook with ONLY DSUB9/pin5 GND ? (no pin2/pin3 communications).
Does the notebook disturb the engine GND even than ?
what if notebook is powered from battery, not the mains ?

sounds like the notebook ground injects surprising level of noise into the engine GND (or perhaps into +5V or HALL signal, but that is less likely)
does the engine have any other connection to mains ? Like a charger attached ? ("ground loop")

do you have scope to measure these ?
I did notice I have a bad battery, measured 10,66 volt only, might be causing the problem? buying a new and report back later going away for 1,5 weeks
---
Round EAe-52 with missing parts? 1 serial plug + battpower i think
My plan is to use as display only