MembersPage/TimEgan/Ignition
More detail to come...
Here is the COP (active) that fits perfectly in the head - it's a Beru unit from a Cayenne Turbo (Porsche part # 948 602 104 03, Beru # ZSE 012).
This is the socket layout - currently looking for connectors to suit.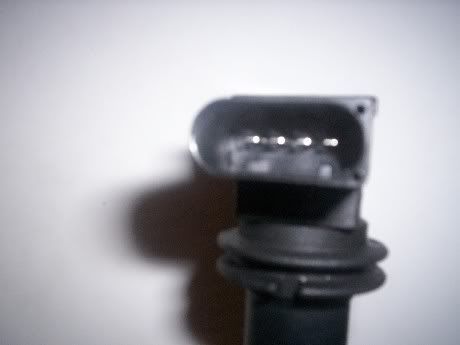 It looks similar to the VAG connector on COP units from the webstore. Anyone know the part number?
what is the pinout ?

These will most likely trig reliably from stepper output. (new firmware can be configured)
However, if you insist on driving from I259 (logic-level ignition output: gate connected to output directly, instead of IGBT), experiment needed (we heard that strangely the coil trigs but spark can be weaker). Maybe swapping the 510 Ohm resistor to 100 .. 270 Ohm onboard would help. Use stepper output to drive active coil if possible.
(2008-01-22 14:08:19) (
history
)
MembersPage/TimEgan/Ignition
. . . . 80.90.22.55
[reedited]