MembersPage/Norbitron/Audinv
Audi 3.6 V8 NA engine, first time run in NA. In the future we will build up to the NA engine a GT35 turbocharger with low boost. We use the 3 factory Auditrigger.
---
Ordered items:
1 x LowZ extension 8 channel
1 x Alubos1600
1 x Alubos Motronic55 frontplate
1 x Alubos gasket
1 x Wideband O2 sensor
1 x Temperature sensor
1 x Coolant sensor AMP-connector
1 x 250kPa MAP sensor
Model: MPX4250AP
9 x Injector or WBO2 heater driver
4 x Ignition driver
1 x Alubos Endplate
- Drill-count: 2DSUB
1 x LCD4x20
- Color: green
1 x GenBoard v3.6 (unassembled)
1 x Idle stepper motor driver
1 x JPT55 connector
---
Econoseal-JPT55 (Vems-Motronic) converter pinout : http://www.vems.hu/files/Norbitron/V8t/VEMS-Motronic_V8_PT_pinout.xls
Motronic pinout: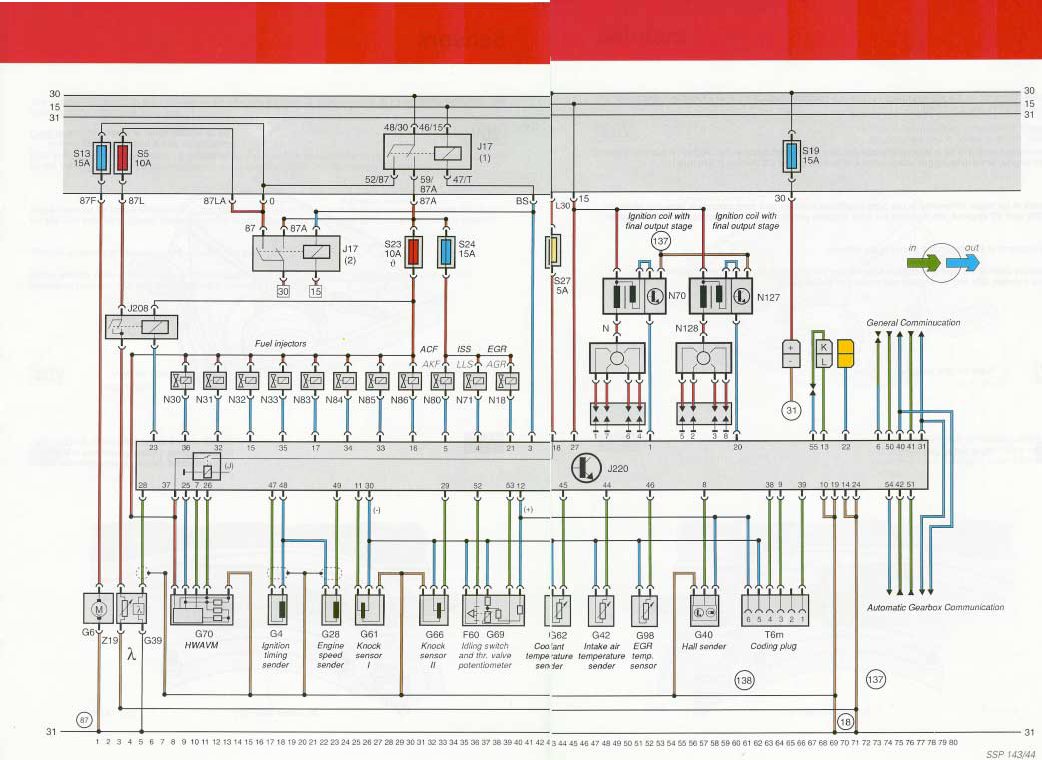 ---
EC36-4 (Tachometer) & EC36-25 1kOhm pullup connect (note: board has pads for 0805 SMD pullup resistor to +12V appr 3 mm from the EC36/4, actually 1k pullup resistor marked "1001" is populated in factory so the throughole resistor is unnecessary)
EC36-26 Sensor GND pin to EC36-5 onboard connect.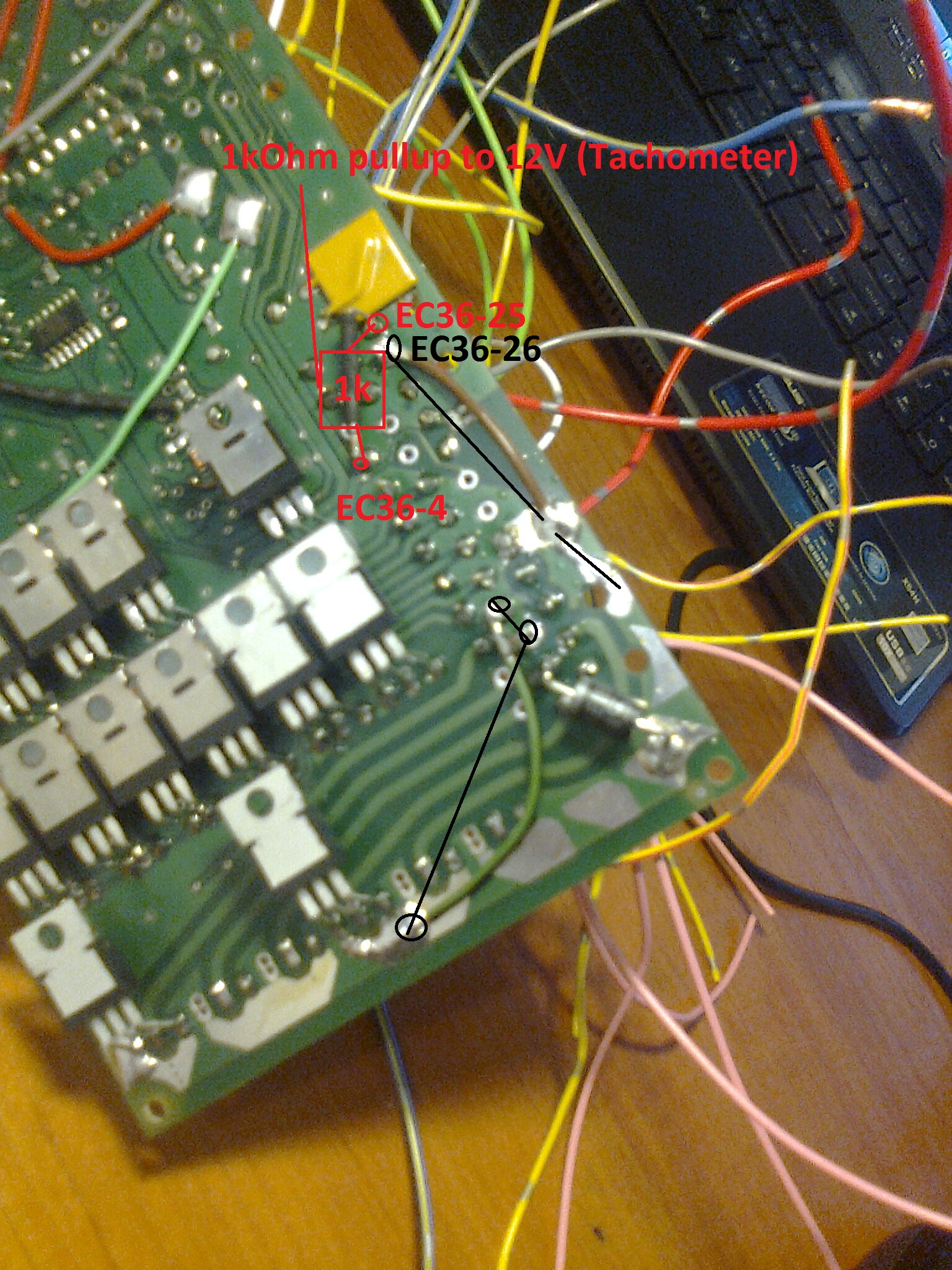 Auditrigger sensors shield(JPT-30pin. connect to LM1815 audisensor gnd.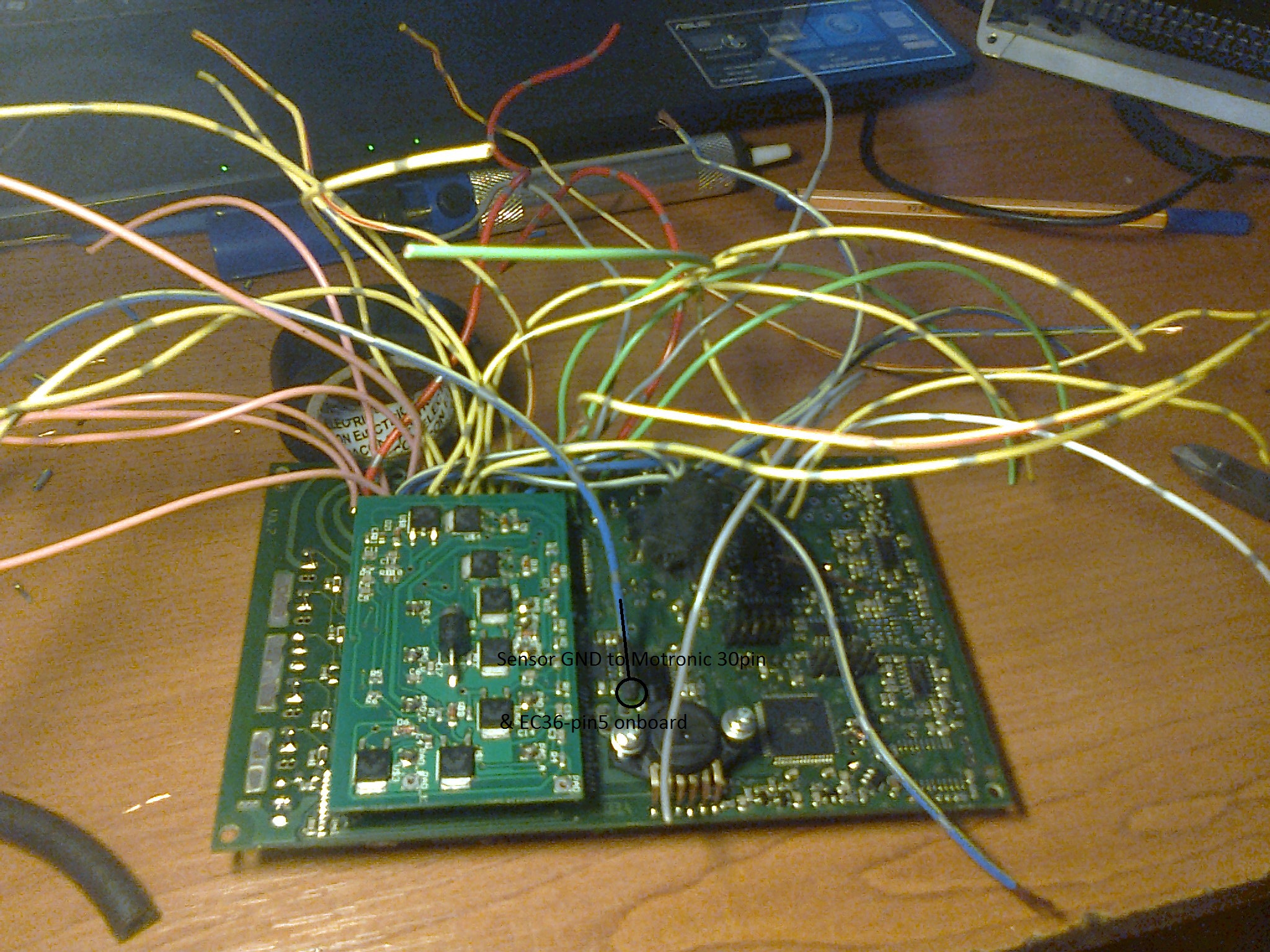 I connected the 5 GND to 1 dot with 15cm line. The dot (elágazik) to 4 line to JPT55- 10,14,19,24 pins.