MembersPage/MohammedDukhqan/BMW
Here am adding BMW M50 Non-Vanos Motronic 3.1 harness match to to VEMS plug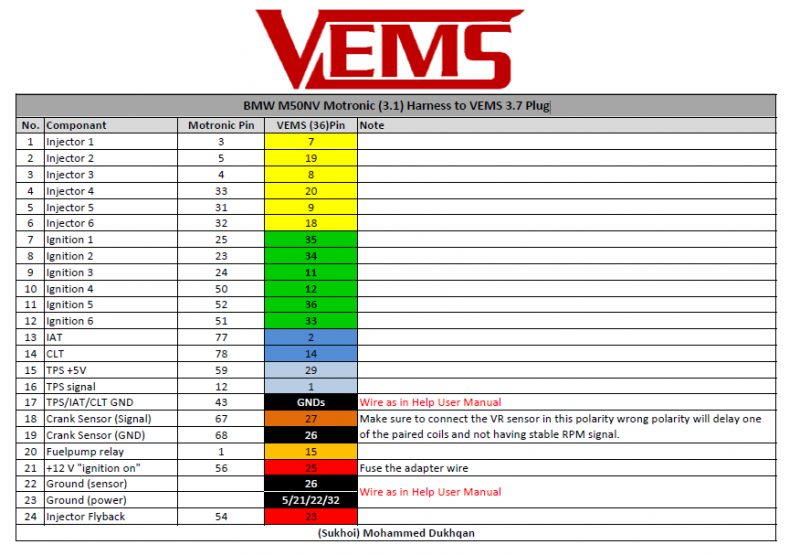 This table was done while using only the Crank sensor signal in wasted spark mode.
Here example of the adapter was used to connect VEMS ecu into BMW e34 with M50 NV engine, using the stock harness and stock ECU location.
Note that VEMS unit was placed inside the glove compartment to secure location.