MembersPage/MattiasSandgren/SaabQuattro
Engine specifications
4 cyl, 16 valve DOHC
Standard B202 Saab block
Stock head, slightly ported
Cams from T16
Large turbo
Fuel of choice is E85
Engine management specific information
Ford Motorsport 1600 cc/min injectors
18 V TS diode used on flyback
Distributor ignition
MSD 7AL CDI box
Dual solenoid Bosch IAC valve
Coolant fan relay
Water pump relay (radiators in the trunk)
---
2008-03-19
Engine was started with fuel injection for the first time, VEMS Genboard only controlled ignition and datalogged earlier and carburators were used.
Idle air valve seemed to work quite ok, but needs lots of tweaking of course. It could handle the coolant fan current draw just fine.
At idle the car needs only 1.0-1.1 ms pulsewidth from the injectors. We suspect we have poor control, injectors are big but Emil suggests trying another 18V TS diode in series with the one we already have.
---
This trigger wheel (2 teeth on iron/steel disc)is in use, works fine.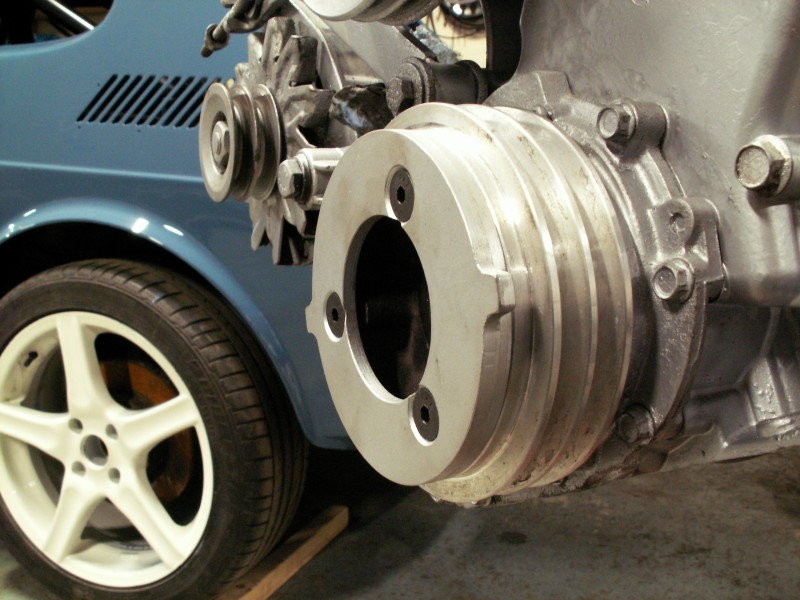 ---
Here is the car, work in progress, just painted after all body and chassis work: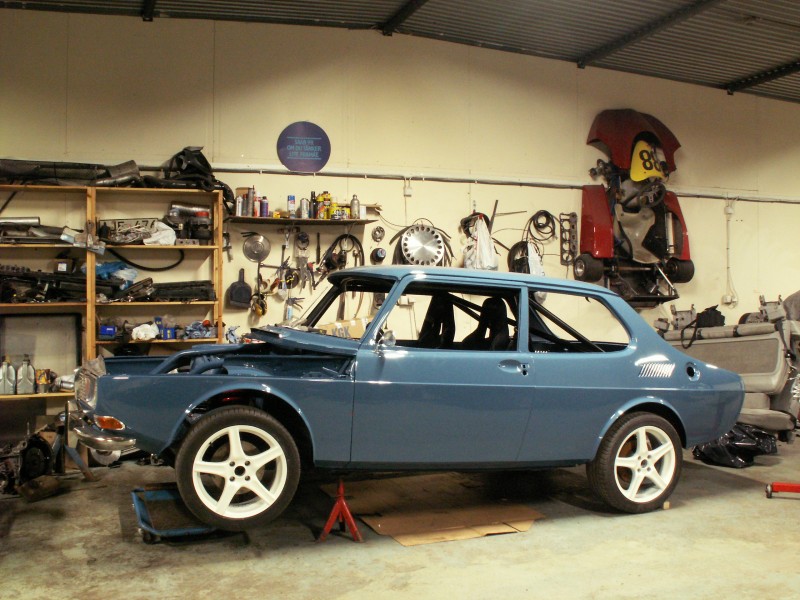 ---
The story of Genboard v3.2 #204
It has seen use in a Volvo PV : MembersPage/MattiasSandgren/VolvoPV
It never worked quite ok on that car, blew a few injector FETs and drivers.. long story. Emil sent the board off to be repaired with new FETs and FET drivers, and it was never tested with anything connected to a FET after that. Gustav bought the board and tested it on his SAAB, ignition only, and it worked very well.
When it was time to try injector it didn't turn out too well. As soon as the power was turned on, the injector outputs went active by default, instead of the normally inactive state.
We have replaced the non-inverting drivers with regular MC33151D inverting drivers (that are supported by VEMS firmware/application code).