MembersPage/MattiasSandgren/MickesBmw
Micke Westerlunds BMW E30 with BMW M50 turbo engine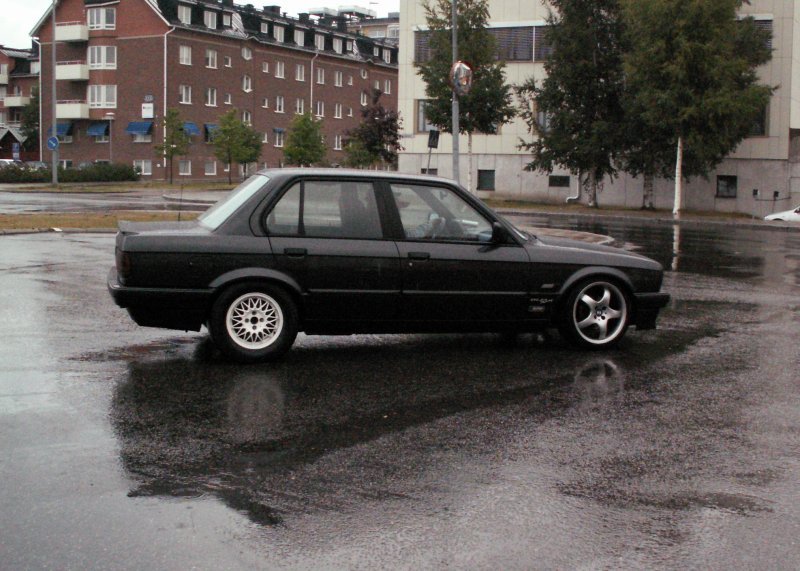 Status
Engine runs well and has been tuned very well for daily driving and up to 1.2 bar boost.
VEMS Genboard specification
1-wire interface: No
ignition drivers: 8
Knock and EGT: Knock and 2 EGT
LCD and PS2: Yes
MAP connection: 400 kPa on-board (5/3 mm pneumatic)
mounting-style: no screws
Power flyback: No
primary_trigger: VR
secondary_trigger: Hall
Here is the [config.txt] and [tables.txt] for firmware 1.0.73.
Engine specification
Complete stock harness was re-used with VEMS Genboard, Motronic connector cut off and Econoseal put in it's place.
BMW M50, 24 valve non-VANOS, 6 cyl
Custom exhaust manifold
Custom intake manifold
Stock bottom end
Turbo is diesel Garrett GT40 (1.18 A/R turbine), 58/65 in/out
1000 cc low-Z injectors with 6.8 Ohm resistors and 30V TS diode, very good control!
Stock COP system, passive coils fired directly by Genboard IGBTs
Only primary trigger used, stock 60-2 wheel and sensor
The stock knock sensor is not currently used.
---