MembersPage/MattiasSandgren/LCD
Various LCD related pictures
Good instructions here: GenBoard/BuildProcedures/LCDconnect
---
I tested a 20x2 OLED display the other day. Pretty cool.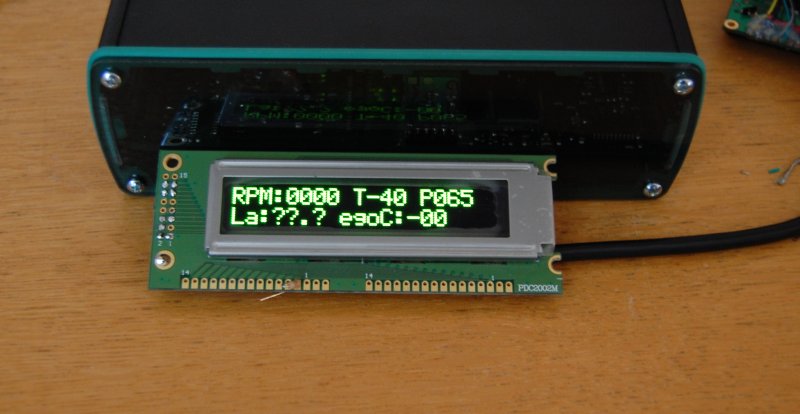 ---
For the regular LCD display that is available in the VEMS webshop I use an aluminium case that comes in raw or black anodized aluminum. I used article 50-440-29 from www.elfa.se in Sweden, it's a case made by Hammond in Canada, model 1455.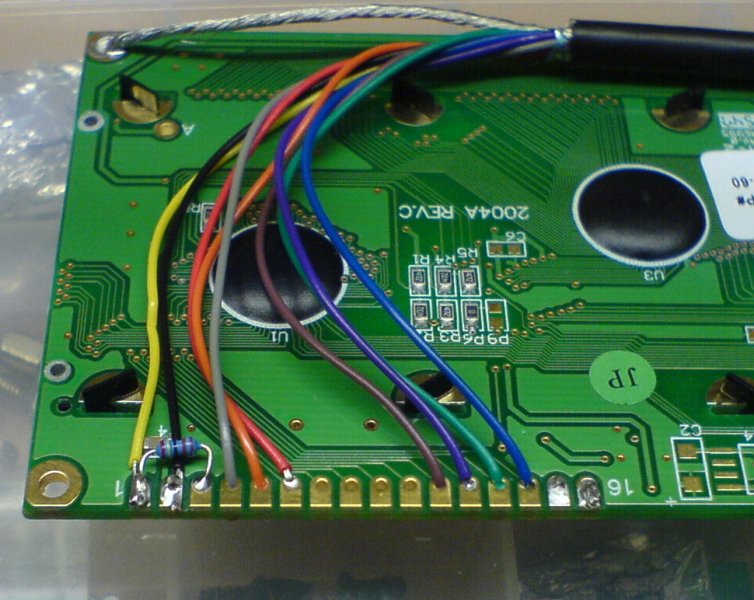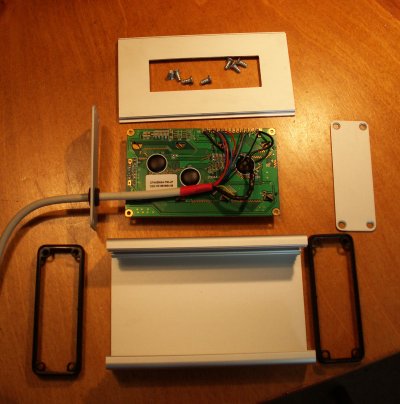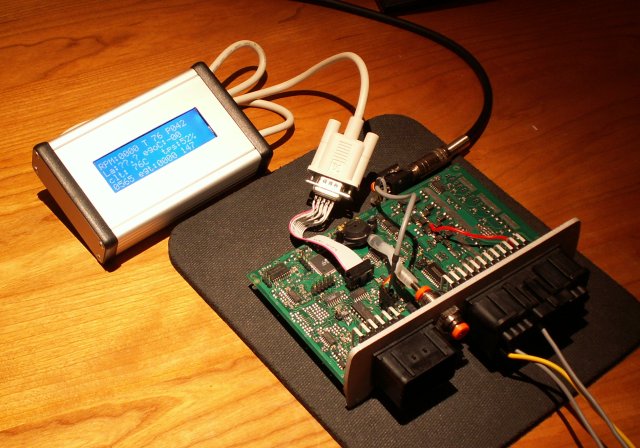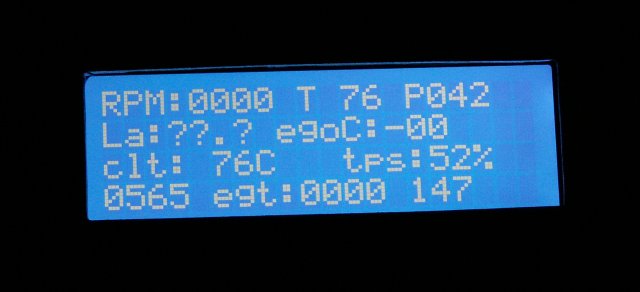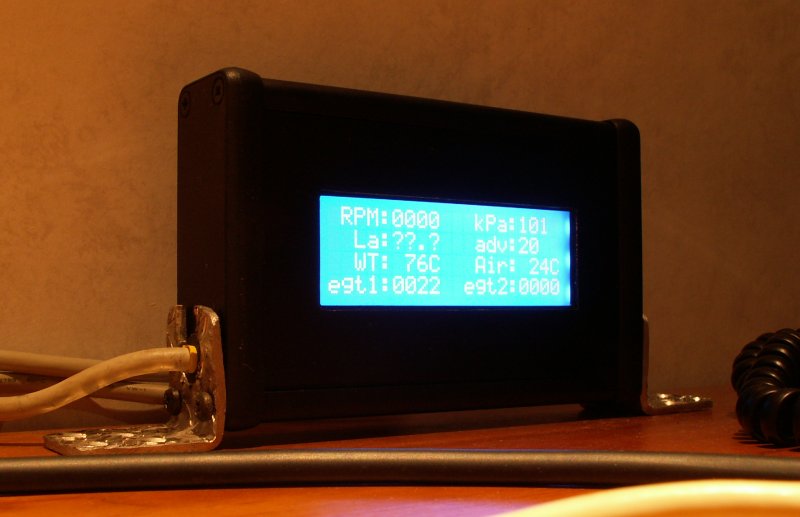 How do I get the display items organized nicely like in the bottom picture? I have 1.0.73 firmware
Kevin Black
You need the source code, back when I did that I had access to it. I have re-acquired that but have had no time to spend, but I will later this summer. I hope to make some new standard display pages like the one above that may suit people better. I do prefer it like it is now, more information on one page - but for the casual onlooker it may seem disorganized "non-aesthetic".