MembersPage/MattiasSandgren/AudiQuattro
Leifs Audi 80 Quattro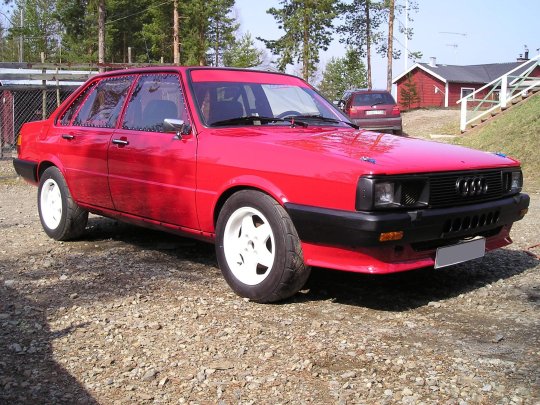 Basic engine specs:
2.0l 16V ABF, head KR, lowered compression, JE pistons, Verdi rods, custom turbo cams, Holset HX50 turbo, custom intake and exhaust manifold.
Engine management:
Genboard v3.2, stock VR trigger, sequential fuel injection, MSD6 ignition amplifier using stock distributor.
Emil and others helped get this car running and I could tell you more about the tuning issues but that's not important as they can all be solved and is not Genboard-related.
---
EGT issue
There is trouble with the exhaust gas temperature readings, see GenBoard/Manual/ExhaustGasTemp.
Back in 2004 the engine ran on carburators with the MSD6 and the temperatures were normal, about 700 degrees C measured at an exhaust port close to the head using the Fluke as the EGT meter. With the VEMS measuring EGT and the carburators handling fuel, it measures the same and all looks well.
Now, disconnect the carburators and run the fuel injectors from VEMS, and the temperatures in the VEMS reads 1100 degrees C. The Fluke meter still reads about 700 degrees C if you connect the EGT probe to it.
This problems is solved by turning off PWM as that mechanism is what causes the ground issues. This means running the injectors in saturated mode with a big transient suppression diode to better control closing time of the injectors.
---