MembersPage/Magloman
Audi urS4 1992 with the AAN engine
---
My setup is for now:
use all original sensors, except IAT that is changed to one from 1.8T (0 280 130 085): MembersPage/Magloman/IAT
replace the MAF with a MAP
WideBand Lambda Bosch LSU4.2 7090/91(7200)
make my own electrical loom/harness for the engine, using VAG OEM connectors and Econoseal connectors on the Vems.
Make the engine run nice and good.
make it work with COPs from 2005-2007 VAGs, 06B905115L, logic-level

Guide for conversion from original POS/coil to COP here:
---
What I know:
I will buy the assembled vems with econoseal connectors
I need 5 logic outputs for the ignition
The extra flyback 30v diode seems like a good choice
I will buy a wideband lambda
I will buy a EGT sensor
I want the LED (4x20?)
I want a special lambda display
EGT and knock sensors(would like to use the stock knock sensors)
onboard MAP sensor 400 kpa
I will buy some econoseal connectors 18+36
Primary trigger Is VR
Secondary trigger would be "audi trigger"
PS2 input for use with VSS

I bought extra cable from Ps/2 to D-Sub with built in protection
---
VEMS ECU info
Board_version=v3.3
Serial_nr= 2267
pump-= 4.05V
wbo2_pump_pw_zero=0x64 (100)
wbo2_nernstdc_target=0x87 (135)
pump+= -1.0mV/200 Ohm
AREF=4.9V
(C103=1nF, no D100)
---
Captains Log:
2016-06-19:
I also fixed Bluetooth connection so I can connect to it in the car later on.
I also bought a cheap android pad and tested VEMSdisplay, very good! I like it alot! :-)
2016-06-26:
Installed new Firmware v1.2.31 (had to update bootlaoder too using special cable)
2017-01-24:
Still making electrical loom for the engine...It takes forever if you want it neat :-) But its kinda fun when you got it going and have all tools and stuff ready.
Some pictures of ongoing work:
||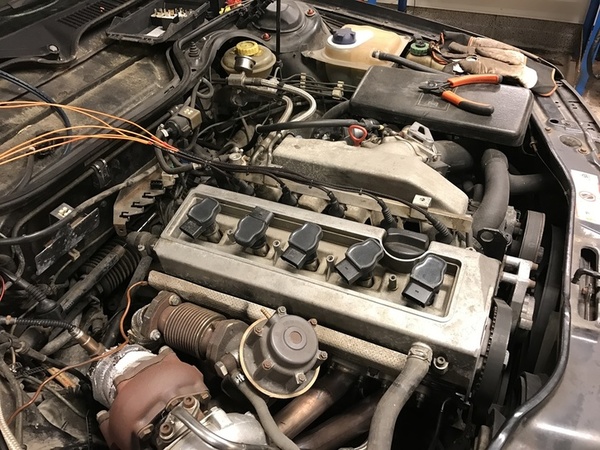 ||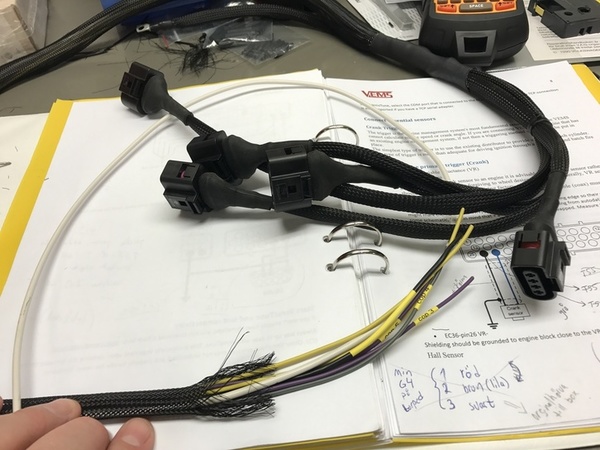 ||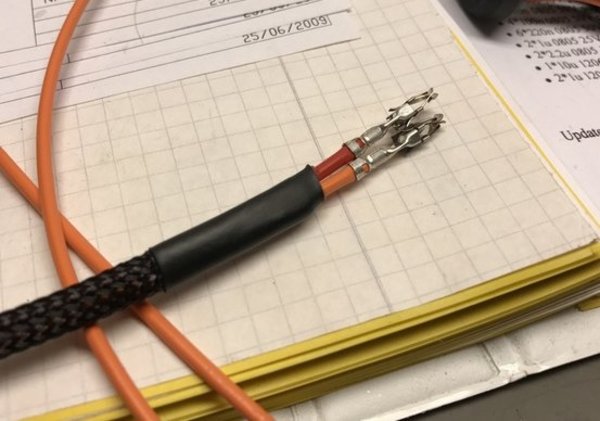 ||
||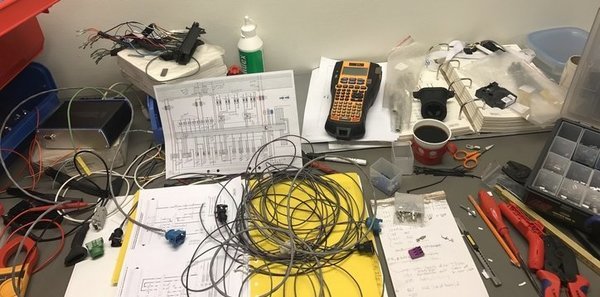 ||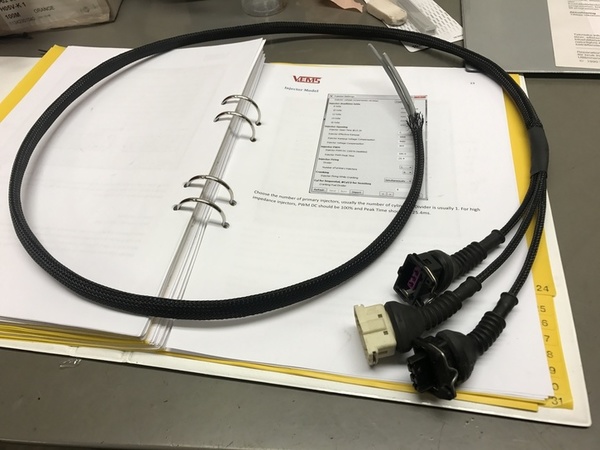 2017-02-2:
It is now running! :-)
I had issues with correct amount of req fuel. Used formula and even got tips from other more experienced users of VEMS.
I got lots of work todo now with other things; sensors and outputs.
A little video of first succeeded run:
When WBO2 got power:
---
Ignition settings:

Dwell 2.2ms (max 2.5 I think)
MAP scale: 3