MembersPage/KeithHargrove/AlfaMilano/MilanoWiring
I reused the old wires I think that might slowed thing down a lot. but I got to keep the nice sealing of the OEM wires.
after working in the Black car in 108°F temps I notice the whole harness can come out easy. so I pulled it out and did a lot of the work in the shade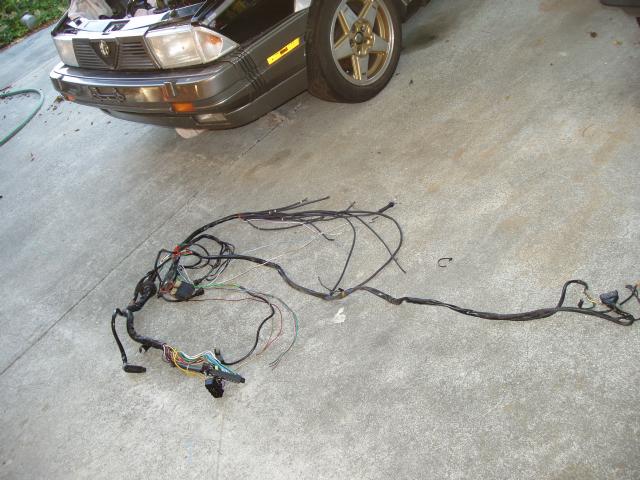 Then after the work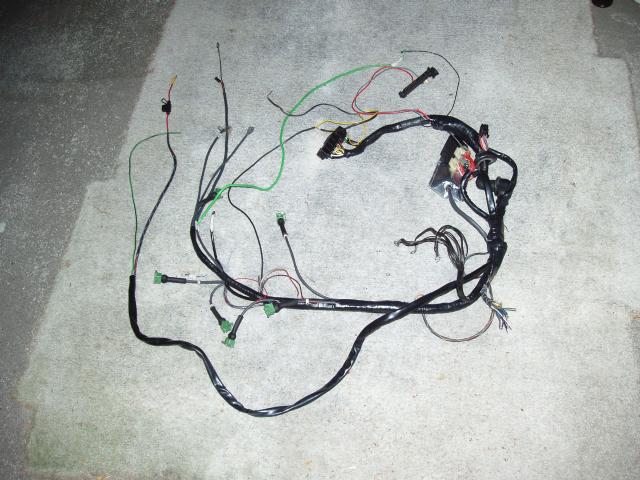 COP wiring
I used 2 sets of the VW harness part# 1J0-971-658-L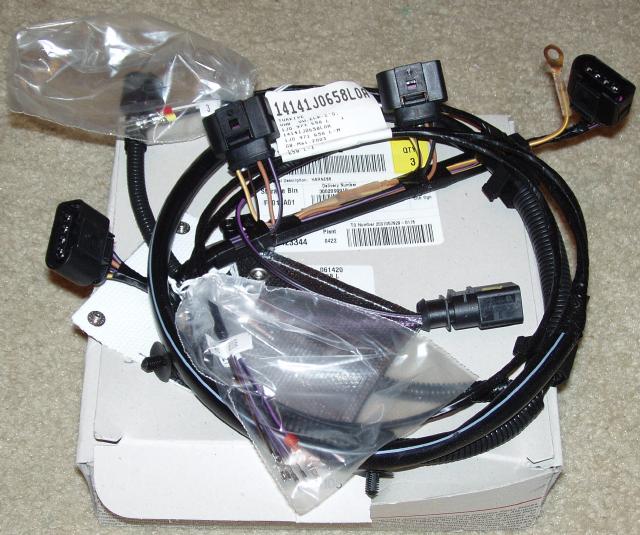 the COPs
part# 06B-905-115-N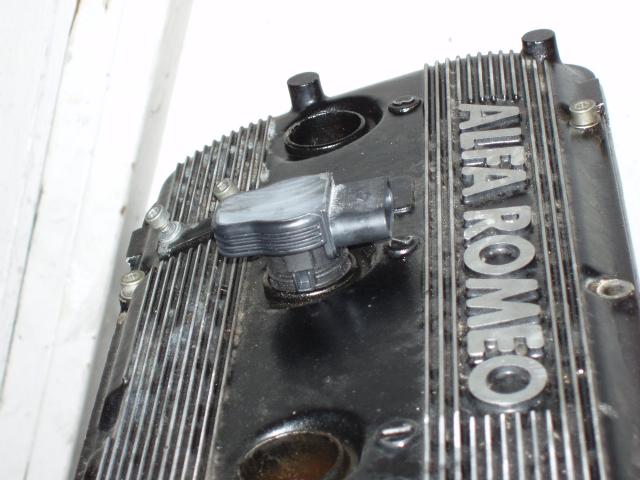 you need the short sparkplugs like a camerry I think the 24V use the right plug too.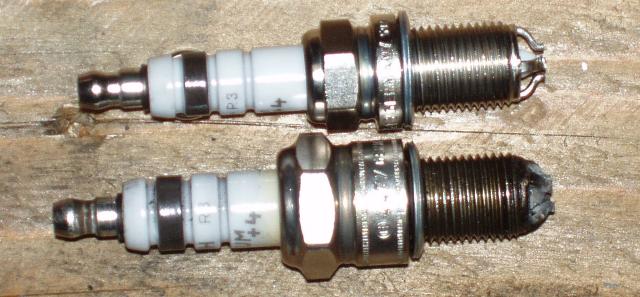 Non-Working TPS
This is the old switch type every one that looked like this in the junkyard was a switch this is no good.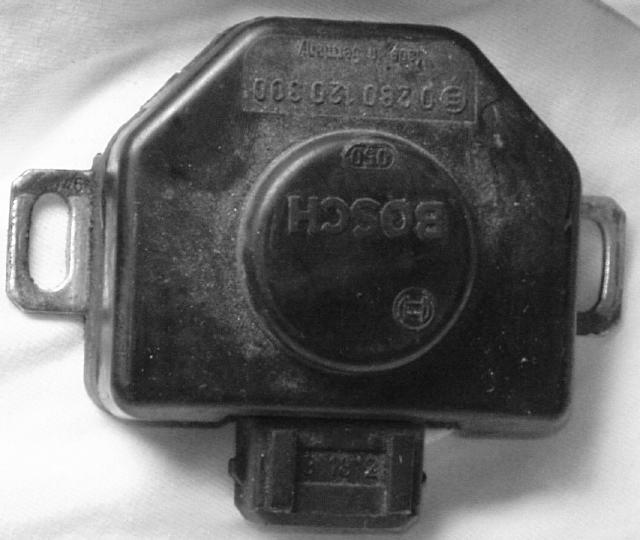 Working TPS
This type is has a pot inside look for this type at the junkyard.
the mounts are different but a ¼ inch chunk of plastic and a drill will fix that.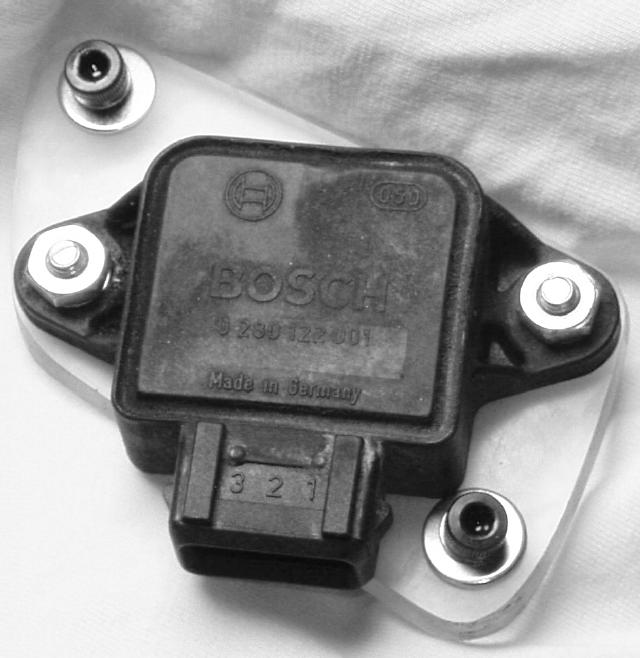 COP Drive
it is 5V so I need re-think this
I changed the coil mosfet resistors to 1K
at Q3 Q6 Q9 Q12 Q16 Q21
jumped gate drive to output.
added diodes out to ground this will clamp any negitive voltage on the outputs
5.1V zeners would be a beter but I did not have any.
I ended up with a NPN driving a PNP giving me a strong 0 to 12V
but I do not think it was needed.
---
COP setup
The pairs I will use so I can run wasted is
L-jet Pin
Wire Color
Transistor
number in setup
ECIII pin
cyl
2,3
White,Yellow
Q16,Q21
#0,#1
pin35,pin33
1,5
18,11
Purple,White/black
Q6,Q9
#4,#5
pin11,pin12
4,3
Spark7,part 6
Purple/white,Green
Q12,Q3
#6,#7
pin10,pin24
2,6
---
Injection
Using old wires.
I need to look at the car but the diagram out of the online books page E-43
each injectors has a red wire for power via S2 relay looks UNFUSED!!!
To ECU
| | | | | |
| --- | --- | --- | --- | --- |
| L-jet Pin | Wire Color | Injector # | number in setup | ECIII pin |
| pin#31 | Light-blue/yellow | 6 | INJF | pin18 |
| pin#30 | White/red | 5 | INJE | pin9 |
| pin#14 | Light-blue/red | 4 | INJD | pin20 |
| pin#32 | Yellow/black | 3 | INJC | pin8 |
| pin#33 | Orange/white | 2 | INJB | pin19 |
| pin#15 | Green/white | 1 | INJA | pin7 |
---
TPS
TPS switch (need to get a motronic pot type)
L-jet Pin
Wire Color
Use
number in setup
ECIII pin
pin#18
Purple
common
TPS
pin1
pin#3
Yellow
WOT
TPS5V
pin28
pin#2
White
idle
GND
pin26
---
IAC
will use the same pins the powered the heater in the old thermo type
one pin goes to the S2 power fuel pump/O² Orange/black
need to add a flyback diode between the pins.
| | | | | |
| --- | --- | --- | --- | --- |
| L-jet Pin | Wire Color | Use | number in setup | ECIII pin |
| pin#34 | Orange | will be the IAC control | INJG | pin6 |
| N/A | | S2 power | N/A | N/A |
---
S2 Relay enable
it looks like l-jet pin#28 Yellow/red need to go to ground to enable the S2 double relay
---
Fuel Pump/O² Power Control
l-jet pin#4 Grey/green looks to high while cranking and will power part of S2 fuel pump/O²
Fuel Pump/O² Power Control
L-jet Pin
Wire Color
Use
number in setup
ECIII pin
pin#20
Pink/black
looks to power S2 fuel pump/O²
STEP_A
small#4
---
Fan
Fan Reley
Wire Color
Use
ECIII18 pin
STEP_C
5
---
Tachometer
Tachometer
L-jet Pin
Wire Color
Use
number in setup
ECIII18 pin
Spark3
Green/black
coil also goes to cluster(tach?)
STEP_B
10
---
WBO²
ground the green coex to gnd
WBO²
L-jet Pin
Wire Color
Use
ECIII18 pin
WBO² pin
part 9
Light-blue/white
PUMP(-)
7
5
12
Light-blue/black
PUMP(+)
9
6
24
Green coex
NERNST_CELL1
13
1
part 6
Green
HEATER1(-)
18
4
N/A
Orange/black
Power
N/A
3
Power will come from the old wire that went to the NBO²
---
Knock
Knock Use one of the big green coex
Wire Color
Use
number in setup
ECIII pin
Yellow
KNOCK1
34
Shield
Knock gnd
36
Black
KNOCK2
23
---
Crank Trigger
Crank Trigger Use one of the big green coex
Tie the coex shield only to the VR shield
Wire Color
Use
number in setup
ECIII pin
Yellow
TRIGG1_CONN
27
Black
GND
26
---
CAM Triger
CAM Triger use the black coex
Wire Color
Use
number in setup
ECIII pin
1
Yellow
TRIGG2_CONN
13
8
Brown/White
GND
26
27
Grey/red
5V
27
N/A
Red/black
12V
N/A
---
CLT
| | | | | |
| --- | --- | --- | --- | --- |
| L-jet Pin | Wire Color | Use | number in setup | ECIII pin |
| 13 | Brown | CLT | CLT | 14 |
| N/A | Black | Gnd | Gnd | 26 |
---
IAT
| | | | | |
| --- | --- | --- | --- | --- |
| L-jet Pin | Wire Color | Use | number in setup | ECIII pin |
| N/A | | | MAT | 2 |
| | | Gnd | Gnd | 26 |
---
Serial Port
| | | | |
| --- | --- | --- | --- |
| Wire Color | Use | number in setup | ECIII18 pin |
| Red | RxD? | RxD? | 14 |
| Brown | TxD? | TxD? | 15 |
---
Power
---
Power
L-jet Pin
Wire Color
Use
number in setup
ECIII pin
pin#29
Red
power shaired with injectors from S2
N/A
N/A
pin#10
Red/black
power direct from S2
+13.8VBATT
25
Grounds
L-jet Pin
Wire Color
Use
number in setup
ECIII pin
pin#5
Black
ground to CLT
GND
26
pin#16
Black
power grounds
GND5
32
pin#17
Black
power grounds
GND5
21
pin#35
Black
power grounds
GND5
5