MembersPage/HansK/SuzukiSwiftGTIMK
Installing VEMS V3.3 in a Suzuki Swift GTI 1,3 16v mk1 used fore rallycross.
---
I have made a adaptor from the original harness to the VEMS box + a new wire to the ignition-coil (disconnected the original) because it originally is mechanical-ignition.
http://www.vems.hu/files/HansK/Swift_GTI_MK1/megasquirt200705072029.msq
The box was mounted in one evening and all was working but the trigger turned out to have problems af hi rpm..
Here is the trigger-signal: (1:10 probe used and scope don't correct fore it)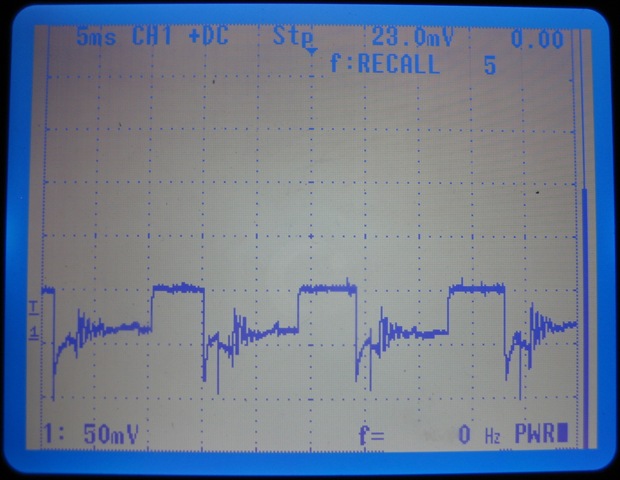 When running pin 5 on LM1815 to +V the trigger-signal starts dropping out when reaching 5-6000rpm..
http://www.vems.hu/files/HansK/Swift_GTI_MK1/datalog200705062004.xls
When running pin 5 on LM1815 open it gets triggered by spikes/noice at hi rpm.
http://www.vems.hu/files/HansK/Swift_GTI_MK1/datalog200705072004.xls
In both cases it gets worth with longer (you mean shorter?) dwell time.. when runnig 1.5ms dwell the problem is almost gone, but it looks like the dwell-time originally is rather long! (1:10 probe)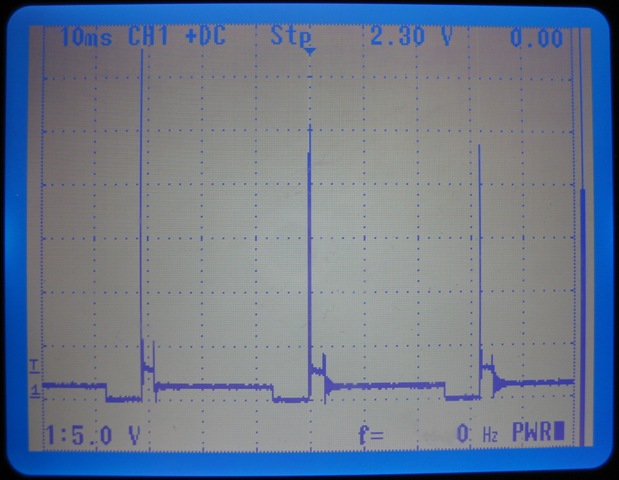 Is there any thing I should have in mind if I'll try and chance C30 to chance the filter ?

changing RC might help a bit
Other ways to improve the trigger-signal
Is that really a VR sensor ?

waveform looks like a HALL (but with too weak pullup)

Yes it looks like a HALL-signal! Before I did the messurement above I just assumed it was a VR because of the 4-tooth trigger-wheel.
Originally there is two wires to the trigger, like a VR, but one is +12V and the other goes to the negative pole on the ignitioncoil, and to a "noice filter" form where the RPM signal goes to the box. I have then disconnected it from the negative pole on the ignitioncoil and uses the RPM-signal to VEMS.

what primary trigger pullup do you have inside the box ?

R30 Pullup resistor is not mounted because I thought it was a VR-setup.

pull the input to GND with a known resistor appr 1kOhm value, and measure input DC voltage.

1kOhm pulldown and R30 not mounted?

what is the measured DC input voltage?

on pin-27 without the trigger mounted or what?
---
MembersPage/HansK/SuzukiSwiftGTIMK/FlyBack
MembersPage/HansK/SuzukiSwiftGTIMK/WBo2
---