MembersPage/GergelyLezsak/WBO
This page about WBO2 sensor related things
After some browsing my thoughts about installation:
If there's a place already (from narrow band o2 sensor) it might be good for wideband too, but that's not sure: NBO2 doesn't care if it's overheated at full load since it can't produce usable data at those loadsites either. For WBO2 it matters.
If there's no place yet, it's practical to choose one which at least 18" (46 cm) away from exhaust port, I guess on turbo systems turbine matters too (loosing heat).
Pressure also matters, but -I think- one can hardly avoid this problem by mounting place, this should be solved with a low backpressure exhaust system. (I talk about turbo system) We get 8-10% measure error at 0.4bar exhaust pressure. - These can be compensated however, if one knows exactly the pressure in exhaust system. (how?)
---
Maybe I'm missing something but do you want to mount WBO2 sensor preturbo? If so, why? Mounting ExhaustGasTemp preturbo and WBO2 sensor after turbo is the common approach. The pressure and heat are bearable (except maybe for the most extreme setups?) after the turbine.
Of course not. I want it after turbo but I thought even there pressure and/or temperature might be a problem.
---
News - I have the M18 nut welded after the turbo, it's waiting for the sensor now.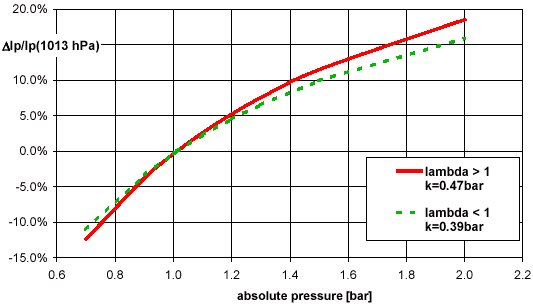 ---
Some more guide:
I think I've found [here] what I'm looking for:
" Mount the O2 in the exhaust system at least 18 inches downstream from the exhaust port..."
" Installation angle should be inclined at least 10° towards horizontal (electrical connection upwards..."