MembersPage/BostonAndy/Turbo
Info on the Turbo & Accessories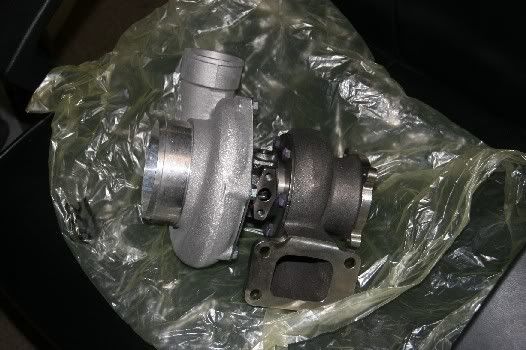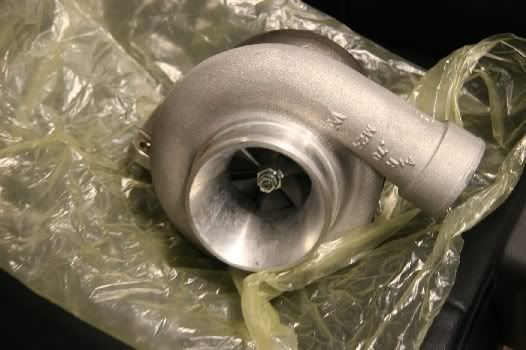 GT35R .82a/r
Tial 38mm Wastegate
Turbo Installed: Summer 2007
Turbo Installed: Summer 2007
From The Side
---
I would personally have chosen a better turbo of similar size with modern features that would provide better spool and overall efficiency with greater top-end power.
Divided entry turbine (requires special care with the exhaust manifold, but easy if you know about it)
Compressor housing with a 'power slit' or 'map width enhancement' to get wider efficiency and minimise surge.
As you live in the US you could sell the turbo that you have now and get a modern Holset HX35 custom tailored to your engine from any of the Dodge/Cummins diesel performance shops. Or maybe a Schwitzer S3xx, they're the best out there at the moment for your engine/power requirements. / Mattias
-> weve chatted in the past about VEMS on e30tech (technofly7), reson i bought the 35r is i bought it at wholesale price when i worked for an audi/vw shop. We had installed 3-4 2.8l vr6's with this turbo and had very good power output and spool. Im using a 666fab mani adapter as well. Oh the turbo is ball bearing as well.