GenBoard/Manual/ElectronicallyControlledPneumaticValve
Solenoid
for
[High flow-capacity boostcontrol valve]: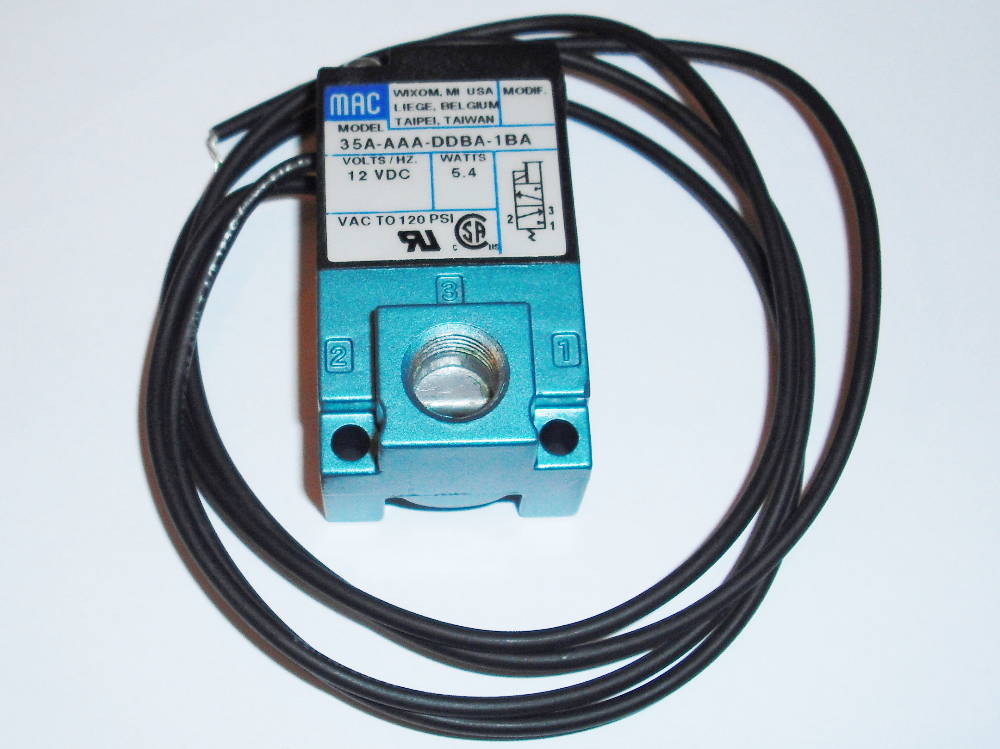 Advantages:
High flowrate
rated from VAC to 120 psi (8.2 bar !)
Disadvantage: slightly higher cost
Fitting information
Below the correct ways are shown from the MAC Valve catalog
Scenarios
External wastegate controlling bottom : 3way normally open
1 : Bottom
2 : Vent
3 : Source
External wastegate controlling top :
1 : Source
2 : Vent
3 : Top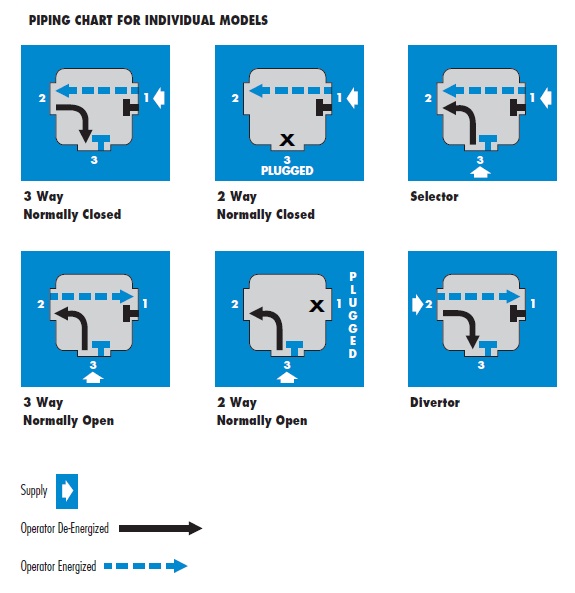 ---
Traditional (lower cost) pneumatic valve.
Used in Audi-s, BMW ad VWs for similar purpose.
Should NOT be used beyond 3 bar boost (400 kPa absolute). Actually, above 2 bar boost (300 kPa absolute), or for large wastegate actuators, the above [High flow-capacity boostcontrol valve] is recommended.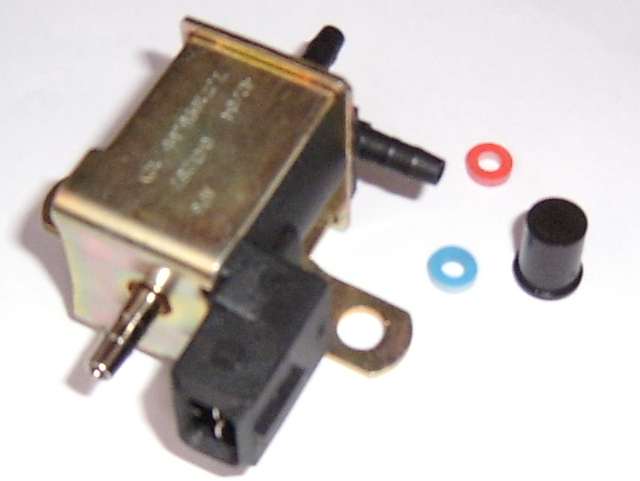 Resistance: R=appr. 30 Ohm ( 14.7V / R < 500 mA max).
electronic driving:
using a free injector channel recommended: Flyback is needed.
power-IGBT ignition output is an option
alternatively stepper output can be used
not recommended: if there is no free injector, ignition and stepper output channel in your app, the TPIC6A259 (nickname: p259) chip can theoretically drive it (TPIC6A259 is rated to 350mA if all channels are loaded continuously: otherwise it can bear max 1A on one channel). In practice, it's a bad idea.

Using a flyback diode is required when driving inductive load (eg. BoostControl solenoid).
again, p259 output is not recommended for any boostcontrol solenoid or any inductive load ! (p259 outputs only recommended for LEDs, small lights, or signalling tach-output or logic-level signal to some other controller or driving high-side P-FET drivers, as in the double-vanos camshaft-control application).
---
A similar solenoid with a different connector: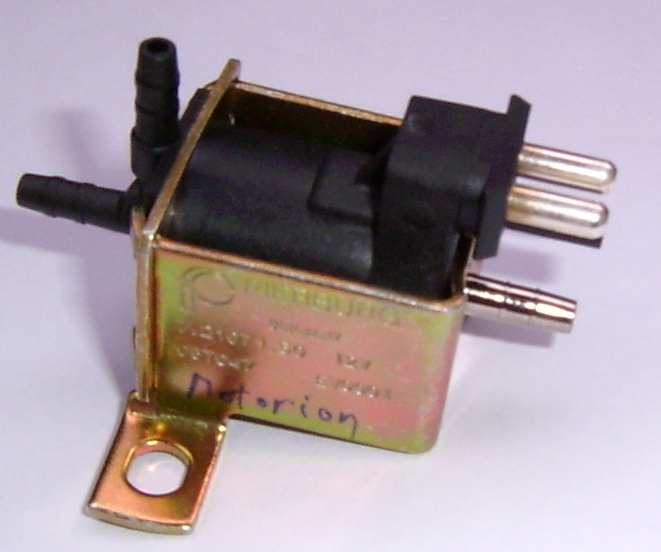 R=25.1 Ohm
I like this solenoid a lot, but where can we get connectors ?
2x 4mm dia male 7mm between centers
center aligning pin is also 4 mm dia, but 6 mm (between centers) from both conducting pins
Used in all Mercedes families (including E and S classes) and some Daewoo.
---
See also: