CoilOnPlug
This page collects links to suppliers and specifications for possible DIY made Ignition Transformers Coil On Plug(COP)
This page seems similar to IgnitionPage/COP
The transformer is brought closer to the plug to prevent capacitive/inductive losses and reduce noise emission.
Metallically shielded like those used by http://www.adrenalineresearch.com/race.htm might be a good idea.
Also how about coreless (like used by the Tesla Coil crowd just smaller) to be able to use higher frequency and avoid core losses and saturation. This way we may be able to get an impressive spark just by using an actively driven alternating field ()
I know that separates this idea from the alternative suggestion to use a (Other half killed with HV Diode) but once ignited use high DC Current from a Discharge capacitor over the Diodes to create plasma.
This is the place to discus these approaches:
==Coil On Plug List==
We like to know specifications, cost and availability:
---
Diamond-Electronics make onplug coils wich can (be supplied)/work with IonSense sensing (Output).
http://www.diamond-us.com/Pages/Products/FrameProduct.html
Has anyone talked to Diamond about pricing and minimums on their FL0151 or F-722 COP designs?
---
http://www.bilset.org/coil.html says they can even do custom request COP
---
Looking for specs
known stuff
Bosch Ignition Coil (F3000-36729)
or Bosch 0221504410, says "TCI ignitions",
the coil has 3 pins.
factory coils for BMW ....

BMW 540i,530i,740i,730i, Engine: M60
BMW 320i,325i,520i,525i, Engine: M50

price: about $61.19
pinout and driver inside or not

passive coil, requiring power signal (if so, it might be IonSense compatible: coil-, +12V and secondary side return pin)
Unknown:
---
Just another one from the latest BMW engines: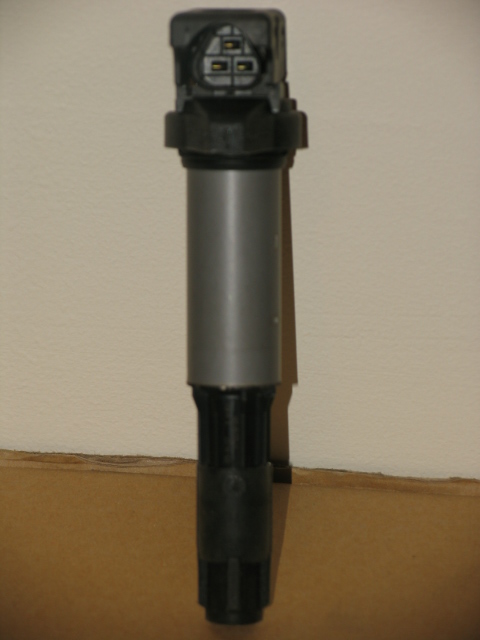 No known specs for now, but very compact (coil-in-plug) design. (MembersPage/GergelyLezsak)
---
Coil found in Fiat/Lancia 5 cyl. engines. (Fiat Coupe/Marea, Lancia Kappa)
---
Coils available from [summit] and [jegs]:
Accel Super Coils, priced under $30.
Would these be compatible with IonSense?
---
From Mo Ahten
Here is a manufacturer that has created what I can tell are well engineered COPs that look like they would work well with the VEMs ECU.
Company homepage - http://www.weaponxperformance.com/
Product analysis and cutway comparsions -
Technical .PDF on COP design - http://www.weaponxperformance.com/technicalPDF/XCOP_TECHNICAL_V3.pdf
They claim to be compatible with CDI ignition systems so perhaps they would also work with the ION-Sensing systems under development.
They appear fairly expensive at $450 for 8, or about $ 65 per cop if they can be purchased seperatly.
Would they work with the ION-Sensing applications being developed? What are members thoughts on these?
MoAhten?
---
AEM has CDI Pencil coils very similar to WeaponX?. Both of those products look (physically) a copy of Denso motorcycle coils.
http://www.aempower.com/ViewCategory.aspx?CategoryID=123
I personally run Honda Fireblade CBR929RR Denso coils in my Honda D-series engines. They are inductive type and work great with VEMS, although they need M4-threaded terminal spark plugs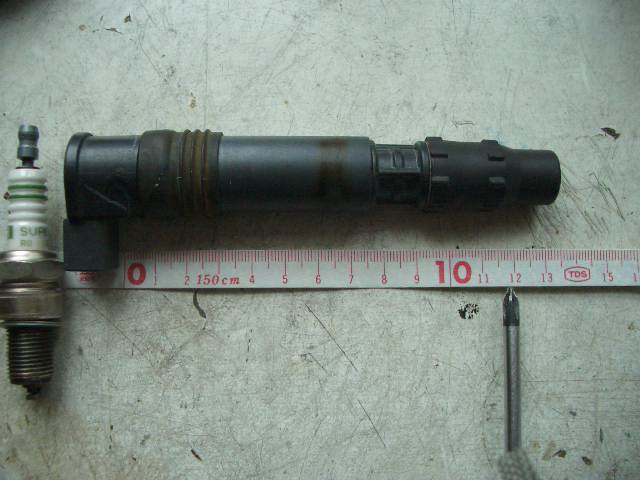 -rushi aka JanneMantyla?
(2008-09-26 13:04:09) (
history
)
CoilOnPlug
. . . . a91-154-202-107.elisa-laajakaista.fi
[added AEM/Denso info]